i can't comment on threads
Can somebody help me ?

i am old member but still i need to get approval for my comments can someone remove this limitation ?

or i have to subscribe ? VIP package
CharlieHarper


More bots. -> More sleep. ;-)


Posts: 3,305
Threads: 285
Joined: Jan 2017
Reputation: 300
Achievements:


(2018-07-30, 09:00 AM)

Zeeshankhan12 Wrote: Can somebody help me ?

i am old member but still i need to get approval for my comments can someone remove this limitation ?

or i have to subscribe ? VIP package
1. You are no "old member", you registered 21 days ago (8th of July 2018).
2. There are no unapproved posts in your profile.
3. You created your last post 3 days ago already.
4. You have been set to moderation by another staff member (I don't want to tell you his name), because of this:
https://www.cpaelites.com/Thread-Solved-...#pid690276
5. You confirmed the rule to not post questions regarding warnings, bans etc. and use the contact form instead by ticking the checkbox before your thread creation:
Code:
Do not post threads anywhere directed at Admins / Staff regarding warnings / bans / complaints. Use the contact form only.
Thread closed.
---
.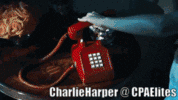 Automate your daily work with Bots!
Then you'll have more time to sleep. ;-)