[c#] How do you protect your software from unauthorized access ?
2017-02-22, 08:11 PM,
(This post was last modified: 2017-02-22, 08:11 PM by xakaa.)
xakaa


Rising Elite


Posts: 78
Threads: 10
Joined: Aug 2013
Reputation: 3
Thanks Given: 89
Thanks Received: 194
(2017-02-20, 01:16 AM)

Killbane Wrote:

(2017-02-12, 03:39 AM)

xakaa Wrote:

(2017-02-12, 02:36 AM)

CharlieHarper Wrote:

(2017-02-12, 01:23 AM)

xakaa Wrote: Thank you for your answer but by unautorized access I want to say avoiding access for non-purchasers users.


There are some licensing libraries available, but please be aware, that even these could be decompiled (if not written in C++). Normally such license systems use a client side (your customer) and a server side (your licensing server).


Allright. I think I gonna rewrite my software with c++, it will be much better
Thank you.


Or you could use license dll like ubot studio loader and use it within your bot. Engima protector with web authentication is good as far as i know.

Will save you time. Still you need to obfuscate your c# bot so links cant be traced to loader.
Allright thank you, I have converted my bot source to c++ like CharlieHarper told me.
I am currently working on a remote login system.
---
Need a custom script ?
Feel free to PM ME !!
CharlieHarper


More bots. -> More sleep. ;-)


Posts: 496
Threads: 11
Joined: Jan 2017
Reputation: 68
Thanks Given: 64
Thanks Received: 564
Achievements:


---
.
My latest thread: 3 to 5 Million US$ revenue
->
https://www.cpaelites.com/Thread-3-to-5-...US-revenue
---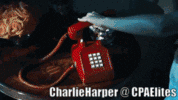 Automate your daily work with Bots!
Then you'll have more time to sleep. ;-)