Your favorite IDE?
ChrisRoark


Upcoming Elite


Posts: 119
Threads: 0
Joined: Oct 2016
Reputation: 0
Thanks Given: 15
Thanks Received: 23
Achievements:


(2016-09-14, 12:12 AM)

veacher Wrote: I've been using Sublime text but am getting pretty bored of it. What IDEs do you guys use for web coding? I was thinking of maybe trying Dreamweaver, but I also heard lots of good stuff about Atom too.
Mate, stick with sublime. There is nothing better out there. Unless you want a language specific one, like intelijIDEA for Java.
Otherwise, stick with Sublime text
Gramatik


Focus on ur goal and be humble


Posts: 244
Threads: 15
Joined: May 2013
Reputation: 21
Thanks Given: 192
Thanks Received: 1,293
Achievements:


I'm a developper in JAVA and my favorite is Eclipse.
kderow


Upcoming Elite


Posts: 292
Threads: 55
Joined: Jun 2015
Reputation: 42
Thanks Given: 205
Thanks Received: 4,005
Achievements:


Bored of an IDE? Hahah... that makes no sense. Sublime Text.
JXGreat


Back to PPD again! B)


Posts: 268
Threads: 24
Joined: Jul 2013
Reputation: 27
Thanks Given: 1,142
Thanks Received: 2,939
Achievements:


I think Sublime Text is the best when it comes to web developing. Along with that I use NetBeans for Java!
Digital


Do it for the King Pin


Posts: 96
Threads: 0
Joined: Feb 2014
Reputation: 0
Thanks Given: 124
Thanks Received: 18
Achievements:


Notepad ++ for everyday and visual studio and Eclipse for projects.
CharlieHarper


More bots. -> More sleep. ;-)


Posts: 529
Threads: 12
Joined: Jan 2017
Reputation: 74
Thanks Given: 71
Thanks Received: 602
Achievements:


- Xcode for Swift, Objective-C, sometimes C++
- Android Studio for Reverse Engineering Android apps and coding bots for these apps
- VIM under Linux (Intranet) for C++, PHP, HTML, JavaScript, ... (the hard core way)
---
.
My latest thread: 3 to 5 Million US$ revenue
->
https://www.cpaelites.com/Thread-3-to-5-...US-revenue
---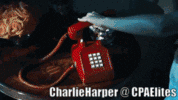 Automate your daily work with Bots!
Then you'll have more time to sleep. ;-)
BlueDog


New Elite


Posts: 2
Threads: 0
Joined: Jan 2018
Reputation: 0
Thanks Given: 0
Thanks Received: 0
I have been using HTML Kit for as long as I can remember