What help you to reduce stress?
In internet marketing, full of ups and downs, what do you usually do to reduce and get relief from stress?

I usually watch action movies or play games.
Share This Thread :

Talking to friends and getting different perspectives helps.
BigEarner


Rock out with wallet out


Posts: 312
Threads: 20
Joined: May 2016
Reputation: 26


Achievements:


Depends on what is causing the stress. Gaming helps though!
CharlieHarper


More bots. -> More sleep. ;-)


Posts: 2,245
Threads: 50
Joined: Jan 2017
Reputation: 219


Achievements:


---
.
Please check my latest thread: https://www.cpaelites.com/Thread-Snapchat-Q-A
---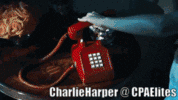 Automate your daily work with Bots!
Then you'll have more time to sleep. ;-)
euforio


Active Elite


Posts: 520
Threads: 6
Joined: Sep 2015
Reputation: 133


Achievements:


Drink a beer outside is good to kill the stress :)
imrichard


SEO Specialist


Posts: 574
Threads: 12
Joined: Apr 2017
Reputation: 45


Achievements:


Travelling is your FRIEND! Leave your comfort zone dude and meet our cool and awesome MOTHER NATURE :). Just sharing....
affmarketer101


Active Elite


Posts: 531
Threads: 10
Joined: Mar 2018
Reputation: 7


Achievements:


Run away from your computer, enjoy the beauty of nature.
HawkEye


Never give up!


Posts: 9,597
Threads: 1,596
Joined: Mar 2013


Achievements:


Go on holiday. Take a break, relax and come back refreshed.
John_Wick


Super Addicted Elite


Posts: 1,100
Threads: 41
Joined: Mar 2013
Reputation: 207


Achievements:


Take a break OP or watch a new tv series :)