What are your plans for the holidays?
RushingWind


AdWork Media


Posts: 1,850
Threads: 145
Joined: Jan 2014
Reputation: 212
Achievements:


I've got a wedding to attend but besides that it's going to a pretty normal week for me. What about you?
---
CharlieHarper


More bots. -> More sleep. ;-)


Posts: 3,304
Threads: 285
Joined: Jan 2017
Reputation: 300
Achievements:


I guess the most people will celebrate Christmas. Pretty normal for this time of the year.
---
.

16th of November 2020
Attention! I'm currently injured and under heavy medication (13 different pills per day, some up to 4 times per day) incl. opioids/morphine (600 mg/day, maximum allowed dose). So please expect some delays (days) if you contact me. If possible, please contact me at Discord. I'm sorry about any inconvenience. (4th of January 2021)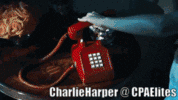 Automate your daily work with Bots!
Then you'll have more time to sleep. ;-)
DrKent


Turn your wounds into wisdom.


Posts: 2,093
Threads: 36
Joined: Jul 2013
Reputation: 303
Achievements:


To spend as much as I can time with friends and family.
RushingWind


AdWork Media


Posts: 1,850
Threads: 145
Joined: Jan 2014
Reputation: 212
Achievements:


---