What CPA or other link / click methods do you use ?
LorenzoSupreme


New Elite


Posts: 1
Threads: 1
Joined: Jul 2018
Reputation: 0
Hey i am curious what you guys use to earn money on the side.
I use (...) this site for extra cash (Make about 80 - 200 dollars extra daily)
Another way to get free cash i use is (...)
You get one Freebitcoin roll every hour then you have the option to gamble with it (Don't do that you will loose) It also has an automatic lottery for you. Doing this a few times everyday
can easily make you 400 - 800 dollars extra a month (For me at least)
What do you use and how much do you make using your CPA? I am sincerely curious if i am doing good or bad.
(Feel free to use the sites by the way it's worth it believe me. If you do please use the refferal links since we both get extra money if you use it
Also for the free Bitcoin one i give 25% of all earned refferal commisions back to you guys every friday)
Also where do you guys advertise your CPA links? I usually use Facebook and Instagram there are lot's of elderly people who
are genuinly interested in these things. (And some younger people who are too lazy to get a job)
Moderator edit: Links removed (against the CPAElites rules).
CharlieHarper


More bots. -> More sleep. ;-)


Posts: 3,302
Threads: 285
Joined: Jan 2017
Reputation: 300
Achievements:


Please read, understand and follow the CPAElites rules:

- If you want to advertise your services, please create a sales thread (paid membership required).
- If you want to promote your referral links, please create a referral thread.

Thread closed.
---
.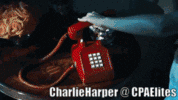 Automate your daily work with Bots!
Then you'll have more time to sleep. ;-)