WTB - US Fb BMs
iscriptz


I hate rushingwind


Posts: 162
Threads: 16
Joined: May 2013
Reputation: 60
Achievements:


I'm looking to buy Fb ad accounts with the ability to add my own cards to them.

Shoot me a PM with the details and your skype/discord ID.
CharlieHarper


More bots. -> More sleep. ;-)


Posts: 3,304
Threads: 285
Joined: Jan 2017
Reputation: 300
Achievements:


---
.

16th of November 2020
Attention! I'm currently injured and under heavy medication (13 different pills per day, some up to 4 times per day) incl. opioids/morphine (600 mg/day, maximum allowed dose). So please expect some delays (days) if you contact me. If possible, please contact me at Discord. I'm sorry about any inconvenience. (4th of January 2021)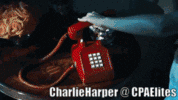 Automate your daily work with Bots!
Then you'll have more time to sleep. ;-)