Forum changelog - 22nd May 2019
2019-05-22, 03:49 PM,
(This post was last modified: 2019-05-22, 04:09 PM by CharlieHarper.)
CharlieHarper


More bots. -> More sleep. ;-)


Posts: 3,286
Threads: 284
Joined: Jan 2017
Reputation: 300
Achievements:


Forum changelog (22nd of May 2019)
(Announcement: There won't be many changes on the 23rd of May 2019 due to several reasons.)
- Security enhancements
Move of the parallel CPAElites environment (on another physical dedicated server) to the production server. (Custom coded Apache extensions to avoid further mass registration attempts. More than 1.500.000 different IP addresses had to be discovered and blocked.)
Further adjustments of the CloudFlare configuration, the local Apache (webserver) configuration, several tests.
The number of attacks decreased, but isn't over yet.
Reason: Attacks (mass registration attempts, up to 5 times per second) -
https://www.cpaelites.com/Thread-Announc...per-second
Background reasons: Missing firewall/dDOS configuration data, missing updates of the previous owner, missing material of the previous owner [1] [2].
[1]
https://www.cpaelites.com/thread-66835.h...#pid710446
[2]
https://www.cpaelites.com/thread-66843.h...#pid710448
(to be continued later)
---
.
CPAElites Essentials (2020)
is coming:
Click /here/ to read more!
Click /here/ to follow discussions, feedbacks and ideas!
---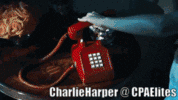 Automate your daily work with Bots!
Then you'll have more time to sleep. ;-)