Try this new gaming ICO
AlienBoy


Upcoming Elite


Posts: 387
Threads: 17
Joined: Feb 2016
Reputation: 18


Achievements:


Hey guys so I want to share a new ICO with you guys. It has a lot of potential, if you guys want to make easy money and don't want to invest then this opportunity is for you all you have to do is sign up and earn points they will launch after 6 days if you are into gaming then its worth checking ;)
Please sign up using my referral link here -
https://goo.gl/mCfGHW
Refereum ICO can be biggest hit of 2018 as this ICO has very clear goal and very big industry to back up this ICO. Already, this ICO is going viral everywhere as you can see gamers power that refereum telegram group already have 66000 members over it means that ICO once start on 8th Feb gonna finish very soon as well . Refereum review for me will be it can easily give us 5X-20X profit if the team work on the promised plan aggresively If you feel like taking part in refereum ICO then below are the links. But make sure you invest only that amount in ICO which you if loose doesn't make you feel miserable.
Join Refereum ICO here -
https://goo.gl/mCfGHW
Join Refereum Telegram Group -  
Telegram link removed
It's fully researched by my friend hes good with cryptos :)
Share This Thread :

CharlieHarper


More bots. -> More sleep. ;-)


Posts: 2,367
Threads: 54
Joined: Jan 2017
Reputation: 225


Achievements:


I moved this thread to the "Referrals" section, because referral links are not allowed everywhere.
Additionally I removed your Telegram link, because ...
https://www.cpaelites.com/Thread-Announc...ps-Allowed
Please make sure to double check it the next time, before you create another thread like this. :-)
---
.
Please check my latest thread: https://www.cpaelites.com/Thread-Snapchat-Q-A
---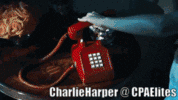 Automate your daily work with Bots!
Then you'll have more time to sleep. ;-)
AlienBoy


Upcoming Elite


Posts: 387
Threads: 17
Joined: Feb 2016
Reputation: 18


Achievements:


Sorry I thought I posted in the right section