TikTok banned by Trump in the USA
CharlieHarper


More bots. -> More sleep. ;-)


Posts: 3,304
Threads: 285
Joined: Jan 2017
Reputation: 300
Achievements:


Trump Administration to Ban TikTok and WeChat From U.S. App Stores

The Trump administration issued new rules Friday morning that will cripple the operation of two popular Chinese-owned apps in the United States.

The Trump administration said Friday it would bar the Chinese-owned mobile apps WeChat and TikTok from U.S. app stores as of midnight Sunday, a significant escalation in America's tech fight with China that takes aim at two popular services used by more than 100 million people in the United States.

Read more:
https://www.nytimes.com/2020/09/18/busin...t-ban.html
---
.

16th of November 2020
Attention! I'm currently injured and under heavy medication (13 different pills per day, some up to 4 times per day) incl. opioids/morphine (600 mg/day, maximum allowed dose). So please expect some delays (days) if you contact me. If possible, please contact me at Discord. I'm sorry about any inconvenience. (4th of January 2021)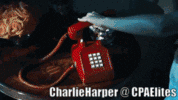 Automate your daily work with Bots!
Then you'll have more time to sleep. ;-)
N1coleW


New Elite


Posts: 32
Threads: 0
Joined: Sep 2020
Reputation: 0
Yeah, that`s sad, what country will be next?))