The difference between SUCCESS & FAILURE in CPA
chamacoe


Rising Elite


Posts: 59
Threads: 11
Joined: Sep 2013
Reputation: 15
Thanks Given: 303
Thanks Received: 21
The GRAND realization
So a while ago I was reflecting on my journey and asking myself why I had found no success. I found myself waiting for leads for days as if they would fall from the sky, and land right into my CPAGrip account. Then it finally hit me, after hearing a fightmediocrity review of
Jab, Jab, Jab, Right Hook
Book by Gary Vaynerchuk
. Basically the review of the book goes along the tune of you have to give in order to recieve, you have to produce in order to gain. If you want to check out the video click
here
Note: Not affiliated with this channel but I do think this review is worth hearing for anyone who wants to make it in social media.
Think of it this way if you want to get a lead you must offer something worth of value to that lead which means that they must get something that solves a problem they have. This is how you create a sort of reputation economy where since you already helped them they would be more willing to help you.
How to implement this?
The way that this could work when applied to something like game h@cks you would create small videos about a niche where you run through guides for how to get gems in COC and at the end you can add something to the tune of "if you don't want to take so long doing this check this out *LP*" which would give you more credibility than something to the tune of "hey this is how you can h@ck this game *LP*"
A lot of people don't realize that the answer is not always to spam. Its more about how you direct traffic by offering value. Take the pets niche for instance. Lets say you create a landing page promoting an e-book on
how to rid your dog of tapeworms
you don't want to promote the e-book directly, what you would do in this case is offer small solutions to the problem at hand, which cover some of the solution but then you would also offer your e-book as an in-depth guide solution. You can build around that, and drive traffic that way.
The most important note here is that you are not waiting around for your lead but you are actively seeking new people to make leads
.
I don't know if any of you guys know about RSD or real social dynamics, which guys teach other guys how to pick up girls, basically their whole business model is give out free advice and free guides and such and then offer something more exclusive like a seminar which they charge a good amount of money for but only people who really want it go to those seminars, because they have received already a good amount of value and these people realize that it is a scam but something legitimate that can add to them.
What you should take out of reading this post
So the takeaway from this is you have to
HUSTLE!!!!!
don't just let time pass by and be paralyzed by thought. Give it a try today actually engage with your niche and see what you can make of it.
If you are currently struggling to get a lead think how can I add value of some sort whether real or fake its just simply creating ways to get people to your offer, and get people that are willing to do your offers for that you are locking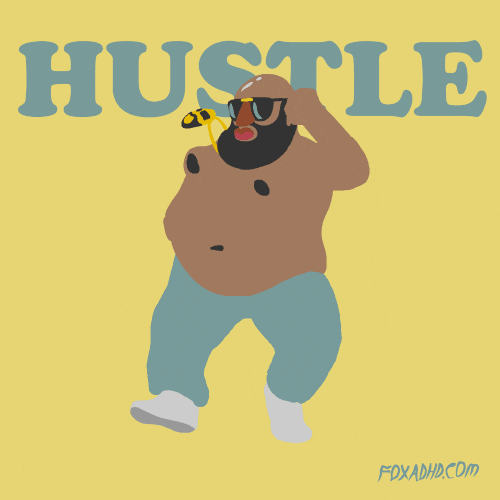 Share This Thread :
mr sow


New Elite


Posts: 45
Threads: 4
Joined: Aug 2014
Reputation: 0
Thanks Given: 130
Thanks Received: 5
exuctlly My friend We all have Down times
Univa


On the Grind


Posts: 429
Threads: 16
Joined: Jun 2014
Reputation: 41
Thanks Given: 295
Thanks Received: 2,153
Achievements:


Gary's the man. A true hustler.