The Step-by-Step Guide to Making Money from Instagram for Newbie
Matthew123


New Elite


Posts: 1
Threads: 1
Joined: Jan 2018
Reputation: 0
- How to Build a Strong Following on Instagra
m
Should you build an Instagram following before or after you start selling?
The answer is simple: before and after.
Ideally, you already have at least a couple hundred of followers before you start selling. This way, you wouldn't be posting images of products to an empty account. With a couple of hundred followers, some interaction can be expected, which is a good start.
Now, how can you build a strong following on Instagram? Apply these 14 tips right away, so you can start seeing a strong following. A strong following is key to making money from Instagram.
1) Optimize your Instagram profile. 
Make sure to choose a username that's less than 30 characters. Ideally, the name is searchable through a keyword. It should also be consistent with the username you use on other social media platforms.
Your bio should include up to 150 characters.  It's a great idea to include a clickable link to your website in your bio. This is the only place where you can include a clickable link in your Instagram account, so it's an important aspect of optimizing your account.
2) Create and promote a dedicated hashtag. 
If your account name is Jennie's Candies, consider creating the #jenscandies hashtag. Thus, whenever you want to check conversations related to your brand, you can simply check the hashtag. You can also promote this hashtag everywhere you go and on other platforms, both online and offline.
3) Get creative with hashhags related to your niche.
While Instagram allows 30 hashtags per post, it might backfire. It's recommended to use 5 to 10 popular hashtags for your niche and related to your products.
4) Participate in conversations related to your niche.
Check out other accounts using the same hashtags. Follow them and get involved in the conversations. You'll earn new followers this way.
5) Use compelling captions.
This will help your followers to feel invited to join the conversation and like your posts.
6) Run and promote contests.
Create a contest with a photo that invites contestants and shows the prizes. Also, include a special hashtag for this contest. Decide how the winners will be chosen and post the rules clearly.   
For instance, you can create specific photos for the contest. And every photo using the special hashtag is included in the competition. Make sure that you comply with Instagram's contest rules. Be creative with the contest, so contestants have an opportunity to earn some money from Instagram as well, if possible, like inviting them to join an affiliate program that comes with a prize.
7) Create and promote Instagram Stories and Live Videos.
You can add geotags, selfie stickers, moving texts, add color overlays, texts, and face filters (just like Snapchat) to your Instagram stories. Be creative when delivering your message. Make it fun.
8) Post regularly.
The key is being consistent and to ensure that posts are styled in the same way, such as using the same filter or types of post, like photos or quotes. This way, the followers would recognize your posts and correlate them with your brand.
9) Collaborate with influencers and like-minded accounts.
Reach out to influencers and like-minded accounts for exchanged and paid posts. For instance, if you have a huge following, you can do posting exchanges. If you collaborate with an influencer, you can choose to create an affiliate program that pays commission or pay per post depending on the size of the following.
10) Use the location feature. Post videos and stories to your account. Use appropriate hashtags and geotags so that your posts can be easily found.
11) Develop a unique visual style. 
Choose the same filter and style for your Instagram account. If you have several accounts, each account must have its unique personality. For instance, one account is about brand activities and the other one is for selling products.
12) Ask others to engage with your content.
 If you ask, people might help you out. As long as the caption on the posts bring value to them and somehow evokes positive feelings, you can ask people politely to get engaged.
13) Use Instagram Ads to Reach More People.
Paid ads can help you to reach more people who otherwise wouldn't have been looking for your posts. On average, an Instagram ad would cost $0.70 to $1.00.
- Business Models
Instagram is ideal for selling products that photograph well. In other words, if your products are photogenic, most likely you can sell them with Instagram. Also, if you're photogenic yourself or can take awesome photos, most likely you can have a huge following that can be capitalized to sell.
In general, there are at least 5 business models.
1) Sell dropshipped products.
 You can easily set up a dropshipping store with Shopify's ecommerce platform, which is free for 14 days, and Oberlo's forever free plan dropshipping app. With dropshipping, you can experiment to find the niche products that would sell well, without wasting startup capital.
2) Become an influencer and make money from sponsored posts.
With your influencer status, you can propose to brands to help to promote them in your posts. Top influencers make thousands of dollars per sponsored post. Imagine doing one sponsored post per day, you can make tens of thousands of dollars per month easily.
3) Become an affiliate and make money selling other people's products.
You can sell other people's products and receive a cut. Many brands sell their products through affiliate programs. There are many people making money from Instagram this way.
Create engaging posts, so you can promote the products without being pushy. The thing is, since you can only have one link on your bio, you might want to include a landing page to your affiliate link. In each post, include a caption that the product can be purchased via the link on the bio.
4) Sell poster photos and other virtual products.
Photogenic products would sell well on Instagram. You can sell poster photos, paintings, drawings, animations, videos, and other image or video-based virtual products. On each post, refer readers to visit the link in your bio.
5) Sell your own physical products.
You can sell any physical product that you produce yourself or purchase from suppliers. This conventional ecommerce retailing usually requires stocking some inventory, meaning you'd need to spend some startup capital to stock some products.
And it requires a place where you can keep the products, such a spare room at home or a rented storage place. For instance, if you purchase some inventory from a China-based supplier, you'd need a space to keep them before they're ordered by and delivered to customers.
- Promoting Your Business
Regardless of your business model, you'll need to promote it.  Self-promoting requires more than just having thick skin. Above all, you'd need to be strategic and use proven tactics.  
When you're selling on Instagram, the purchases are mostly impulse-based. For this, the promotional avenues chosen must be based on this philosophy. The key is creating a "wow" factor with the photos, videos, captions, and a seamless experience when customers are shopping for your products.
Use compelling photos and videos produced professionally and using favorite filters and tools.
Integrate your Instagram account with your ecommerce store to ensure a positive and consistent experience.
Collaborate with as many influencers as possible. Select influencers whose philosophy and followers are in alignment with yours.
Strategize well. Stay afloat and post content on a daily basis.
Design all your social media accounts, web pages, and blogs to reflect a uniform and consistent theme.
- Takeaways
By being creative with your Instagram account. You can sell physical products by posting photos, live stories, and videos. Also, you can sell services, like influencer marketing. If you sell tangible products, consider using dropshipping model, which is convenient and cost-efficient.
How much money can people make on Instagram?
It depends on what you sell, business strategies, and marketing tactics you use. If you've just started, you might only make a little. However, as your Instagram following grows and you're more familiar with marketing, the sky is the limit. 
How can I make the most money from Instagram?
Learn from successful Instagrammers. Combine what you've learned from them with your own strengths in marketing, photography, storytelling, and photo styling. Grow your following as much as possible, create contests, and be active by posting new photos once or twice per day. At last, have a strong product and serve your customers well.
It may take a few weeks or months to start earning a handsome amount of profit, before you quit your 9-to-5 job. Considering so many successful ecommerce retailers earning a 6 or 7-digit income annually, selling dropshipped products via Instagram is a business model too good to pass. You owe it to yourself to start it.
For an example of Build a Strong Following on Instagram, feel free to
Advertising link removed
Share This Thread :

CharlieHarper


More bots. -> More sleep. ;-)


Posts: 2,381
Threads: 54
Joined: Jan 2017
Reputation: 225


Achievements:


Sales threads have to be placed into the marketplace forum section.

Please read the CPAElites forum rules again and follow the short notices (ckeckbox has to be enabled) when you create a new thread.

Link removed.
---
.
Please check my latest thread: https://www.cpaelites.com/Thread-Snapchat-Q-A
---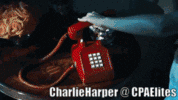 Automate your daily work with Bots!
Then you'll have more time to sleep. ;-)