Sonar sticks use ultrasound to guide blind people
DutchPride


Back in the game!


Posts: 5,537
Threads: 349
Joined: May 2013
Reputation: 445
Thanks Given: 626
Thanks Received: 4,691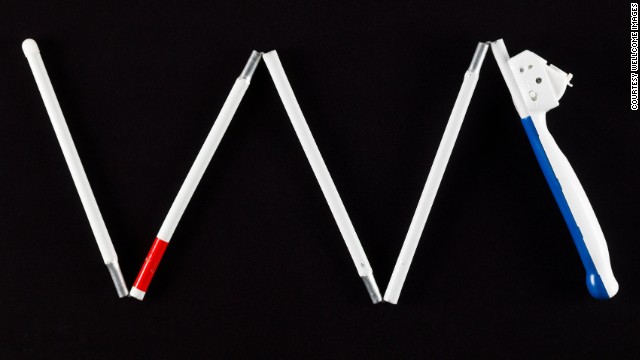 Code:
(CNN) -- "On the streets the sidewalks are cluttered with street vendors, animals, streetlights and other obstacles which make them uncomfortable even for sighted people," explains Professor Meenakshi Balakrishnan, a computer engineer at the Indian Institute of Technology, in Delhi.
Balakrishnan heads the team behind the "Smartcane," a new device using ultrasound to guide the visually impaired through the busy streets of India by building upon the widely used white cane.
"A white cane is an excellent device, providing a lot of information to users," he says. "But it is poor at detecting obstacles that are above waist height and do not have a touch-point on the ground, such as a tree branches sticking out into your path."

READ MORE
---
Any questions related to CPA belong
here.
Before
posting, make sure you are in the correct section.
I am temporarily absent due to family circumstances.
Share This Thread :