Some of my badges disappeared
BotMan


Batman


Posts: 1,147
Threads: 37
Joined: Dec 2013
Reputation: 56
Achievements:


That would be more question to @" ---
The previous admin/owner of CPAElites
--- " I guess.
But maybe some users also know.
Is there any time limit for forum badges ? Because when I stopped activity in Elites some time ago, I had way more badges, but now they are removed.
I can remember that I had Programmer badge for sure.
Thanks
Welcome back, just use the PM or contact form. I'll get them added for you.

Closing this down.
CharlieHarper


More bots. -> More sleep. ;-)


Posts: 3,303
Threads: 285
Joined: Jan 2017
Reputation: 300
Achievements:


There is no time limit. But due to a big upgrade of the forum software some badges disappeared in 2017.
I guess @" ---
The previous admin/owner of CPAElites
--- " will help you here.
Thread closed and moved.
---
.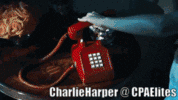 Automate your daily work with Bots!
Then you'll have more time to sleep. ;-)