Regarding User message on thread
Ralphn


New Elite


Posts: 24
Threads: 5
Joined: Jan 2014
Reputation: 12
Achievements:


Hello,
I am not getting the message from the user when it shows in alert.
Look at this:
https://imgur.com/a/BeKMDlr
And when i click on this alert link then it will redirect to the thread but i didnt found any reply over there from user. Why it is happening. Is every message of other users approved by the moderator?
Please let me know what is happening.
Thanks
---
Instagram and Digital Marketer  
Share This Thread :

It likely means the users post was removed by staff due to breaking a rule.  So when you click the alert it's redirecting you to the thread. Closing this thread down now as I'm 99.9% this is the cause. If it happens again with another member let us know, but check their profile / recent posts first and make sure there is in fact a post there, if not, you know it's been deleted by staff like in this instance.

Closed
CharlieHarper


More bots. -> More sleep. ;-)


Posts: 2,463
Threads: 65
Joined: Jan 2017
Reputation: 231
Achievements:


(2019-01-11, 05:50 AM)

Ralphn Wrote: I am not getting the message from the user when it shows in alert.
I checked the whole matter:
The user which posted the message has been set to moderation for breaking the CPAElites forum rules.
So his answer at the thread was temporarily invisible to you, until I manually approved it.
To sum up things: No forum bug, it's a normal situation.
---
.
Please check my latest thread: https://www.cpaelites.com/Thread-Snapchat-Q-A
---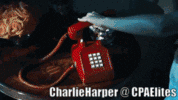 Automate your daily work with Bots!
Then you'll have more time to sleep. ;-)