Solved Preview Post - subject is gone
Share This Thread :

John_Wick


Super Addicted Elite


Posts: 1,102
Threads: 41
Joined: Mar 2013
Reputation: 207


Achievements:


That is because we do javascript validation of the thread before posting so that user follow the rules given below before creating the thread.
Should be closed.
CharlieHarper


More bots. -> More sleep. ;-)


Posts: 1,810
Threads: 39
Joined: Jan 2017
Reputation: 188


Achievements:


(2018-07-31, 01:39 PM)

Verilog Wrote: That is because we do javascript validation of the thread before posting so that user follow the rules given below before creating the thread.
Should be closed.
Maybe I did not express myself correctly:
1. I ticked the checkbox (confirmation of the rules), entered the subject and entered the text of the message.
2. I clicked on "Preview Post".
3. I didn't change anything and wanted to create this thread with "Post Thread".
4. Although I confirmed the rules in 1 already, the subject was gone.
---
.
My latest thread:
3 to 5 Million US$ revenue
---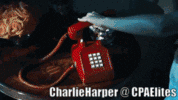 Automate your daily work with Bots!
Then you'll have more time to sleep. ;-)
John_Wick


Super Addicted Elite


Posts: 1,102
Threads: 41
Joined: Mar 2013
Reputation: 207


Achievements:


(2018-07-31, 02:20 PM)

CharlieHarper Wrote:

(2018-07-31, 01:39 PM)

Verilog Wrote: That is because we do javascript validation of the thread before posting so that user follow the rules given below before creating the thread.
Should be closed.


Maybe I did not express myself correctly:

1. I ticked the checkbox (confirmation of the rules), entered the subject and entered the text of the message.

2. I clicked on "Preview Post".

3. I didn't change anything and wanted to create this thread with "Post Thread".

4. Although I confirmed the rules in 1 already, the subject was gone.
I understood it in first time :)
HawkEye


New tools and features coming


Posts: 9,600
Threads: 1,601
Joined: Mar 2013


Achievements: