Posts under review
Pavelito


New Elite


Posts: 24
Threads: 4
Joined: Jul 2018
Reputation: 0
Hello elites,

My posts have been under review for a while now. I guess there must be a reason however my latest posts were rejected even though I was the first to answer with a good relevant post. This ruins my whole experience in this forum which is the only one so far that didn't allow me to consult with any moderator since I can't send private messages and can't reach 30 posts because none of them are approved.

I don't even know for what kind of help to ask or who to speak to so would like to get some ideas from you guys :)

Otherwise this is a complete waste of my time and I skip this forum XD
CharlieHarper


More bots. -> More sleep. ;-)


Posts: 3,301
Threads: 285
Joined: Jan 2017
Reputation: 300
Achievements:


(2018-09-12, 02:23 AM)

Pavelito Wrote: My posts have been under review for a while now. I guess there must be a reason however my latest posts were rejected
Sure, yes, because 13 posts in only 60 minutes are not normal.
Quote:didn't allow me to consult with any moderator since I can't send private messages and can't reach 30 posts because none of them are approved.
So that's the reason why you posted that LQ stuff, only to bypass the PM limitations?
Quote:Otherwise this is a complete waste of my time and I skip this forum XD
Regarding a "waste of (your) time":
You noticed this rule, placed on top of the thread creation page?
Do not post threads anywhere directed at Admins / Staff regarding warnings / bans / complaints. Use the contact form only.
You had to manually tick the checkbox to agree with this rule.
Therefor:
Closing this thread, moving it to the "Bugs" section, marking it as solved.
---
.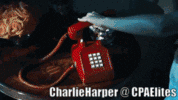 Automate your daily work with Bots!
Then you'll have more time to sleep. ;-)