Solved Overlay error
CharlieHarper


More bots. -> More sleep. ;-)


Posts: 2,245
Threads: 50
Joined: Jan 2017
Reputation: 219


Achievements:


I tried to remove a negative reputation (given during a dispute thread which is still active and unsolved).
The confirmation modal is being overlayed by the navigation bar:
Browser: Firefox 60.0.2
Plugins: Nothing special, no AdBlocker ;-)
OS: macOS 10.13.5
Workaround: Resize the browser window to activate the responsive display of all elements.
* Edit:
Verilog
---
.
Please check my latest thread: https://www.cpaelites.com/Thread-Snapchat-Q-A
---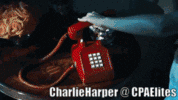 Automate your daily work with Bots!
Then you'll have more time to sleep. ;-)
Share This Thread :

2018-06-11, 07:26 PM,
(This post was last modified: 2018-06-11, 07:47 PM by John_Wick.)
John_Wick


Super Addicted Elite


Posts: 1,100
Threads: 41
Joined: Mar 2013
Reputation: 207


Achievements:


I will check this out.

---
Also mention your browser size.

---
This is fixed.

/Closed