Solved Not able to send PM
DCpaLearn


New Elite


Posts: 1
Threads: 1
Joined: Dec 2018
Reputation: 0
I tried to send a PM today but I am not able to send it. I confirmed my email, so what may be the problem?
Share This Thread :

DrKent


Turn your wounds into wisdom.


Posts: 1,944
Threads: 35
Joined: Jul 2013
Reputation: 302


Achievements:


You must have like *20 posts on the forum to be able to send pms. Not sure that is 20. I guess when you try to send pm something like popup will be shown with mssg why you are not able to use that feature.
CharlieHarper


More bots. -> More sleep. ;-)


Posts: 2,124
Threads: 46
Joined: Jan 2017
Reputation: 209


Achievements:


(2019-01-05, 09:05 PM)

DCpaLearn Wrote: Oh, so I need to start making more post then.
Please don't try to create too many posts in a short time, just to bypass the PM limitation.
Users doing this have received warnings and bans before.
And the limitation is way higher than 20 posts only. ;-)
Thread closed.
---
.
Please support the CPAElites staff and use the "Report" button in case of bad content or rule violations.
---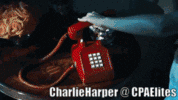 Automate your daily work with Bots!
Then you'll have more time to sleep. ;-)
Related Threads
Thread
Author
Replies
Views
Last Post
PM notification
WarAffiliate
6
546
2018-07-18, 11:23 PM
Last Post: CharlieHarper
Invalid PM - Notification
CharlieHarper
5
900
2018-01-24, 05:29 PM
Last Post: John_Wick
Why I can't send or even reply to PM?
smariusx99
1
413
2017-07-28, 06:59 PM
Last Post: HawkEye
[RESOLVED] Can't send PM's or Post in most sections
flame
8
2,283
2016-08-10, 02:38 PM
Last Post: HawkEye
[Read] Sending PM's, Posting Links, Images, Videos, Signature,Avatar Etc.
John_Wick
0
5,804
2014-01-30, 11:46 PM
Last Post: John_Wick