Not Able to Post in WTB Section
TheScarface


New Elite


Posts: 13
Threads: 1
Joined: Aug 2013
Reputation: 0
Hello, I'm TheScarface.
Account is new I know. But I want to post into the Want To Buy Section. So if you any moderator/admin could help me with that?
I'm finding myself bit confused of why I am not able to post in that section.
I read the rules and it doesn't say any post limit for the thread posting (says for the post-replies though).
Please help me with that.
Thank you.
CC: @
CharlieHarper
If you could take a look? You seems to be honest moderator.
CharlieHarper


More bots. -> More sleep. ;-)


Posts: 3,167
Threads: 277
Joined: Jan 2017
Reputation: 298
Achievements:


All new threads for the "Want to buy" forum have to be manually approved, no matter if your account has been upgraded to Legends, is 1 year old etc.
But I don't see any pending thread to be approved.
Forwarding this question to @" ---
The previous admin/owner of CPAElites
--- " to have a look at your account.
* Edit: Moved to the "Forum bugs" section.
---
.
CPAElites Essentials (2020)
is coming:
Click /here/ to read more!
Click /here/ to follow discussions, feedbacks and ideas!
---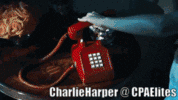 Automate your daily work with Bots!
Then you'll have more time to sleep. ;-)
https://www.cpaelites.com/Thread-Announc...-read-this
Quote:Some sections require you to have an account that is 2 months old and over 75 posts before being able to create threads in certain sections, this is set in place to prevent abuse and spam, thus far it's worked out very well and have helped CPA Elites maintain a good standard.
Closed