Solved Multiple reputation given for a user
2017-10-27, 08:02 PM,
(This post was last modified: 2017-10-27, 08:03 PM by CharlieHarper.)
CharlieHarper


More bots. -> More sleep. ;-)


Posts: 1,361
Threads: 34
Joined: Jan 2017
Reputation: 172
Achievements:


After visiting the profile of the user Thebusinessman -
https://www.cpaelites.com/User-Thebusinessman
- I found out, that the (banned) user Lord Krafty gave him
two
positive +6 reputations:
Link to the reputations:
https://www.cpaelites.com/reputation.php?uid=80429
Maybe this error is a follow-up of the user status "banned" (user Lord Krafty).
---
.
My latest thread:
3 to 5 Million US$ revenue
---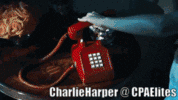 Automate your daily work with Bots!
Then you'll have more time to sleep. ;-)
Share This Thread :

HawkEye


Keep rolling, don't give up.


Posts: 9,534
Threads: 1,598
Joined: Mar 2013
Achievements:


I'm pretty sure it's because one is from a post, the other is a direct reputation.
Verilog
will confirm this don't worry. :)
Verilog


First Deserve Then Desire.


Posts: 1,150
Threads: 53
Joined: Mar 2013
Reputation: 207
Achievements:


HawkEye
and
CharlieHarper
, this is okay because the other reputation is post reputation.
We allow users to give post reputation because if a user post quality content he deserve more than thanks and that is why they can be repped as well. And post/threads can be multiple.
This is okay.
/Closed