Snapchat expert needed
Rauldd


New Elite


Posts: 47
Threads: 21
Joined: Nov 2018
Reputation: 0
I'm looking someone with experience in Snapchat ( promoting adult Cpa offers
I got a lot of traffic there but for some reason I can't make it converts !
We can share profit , I'll give the traffic , u make it converts
CharlieHarper


More bots. -> More sleep. ;-)


Posts: 3,286
Threads: 284
Joined: Jan 2017
Reputation: 300
Achievements:


(2019-09-11, 04:01 AM)

Rauldd Wrote: I'm looking someone with experience in Snapchat ( promoting adult Cpa offers
I got a lot of traffic there but for some reason I can't make it converts !
We can share profit , I'll give the traffic , u make it converts
Moved to the "Joint Ventures" section. Please check the forum list before you'll create your next thread.
You are invited to ask your questions at the famous Snapchat Q&A thread also:
https://www.cpaelites.com/Thread-Snapchat-Q-A
Some quick tips for you:
1. It's better to use an iOS device (iPhone, iPad) than an Android device for the account creation, because Android (Google) shares too much private data with Snapchat. iOS won't share that much data.
2. You should use a HQ proxy (best choice: residential, second best choice: dedicated - please avoid the usage of shared or public proxies).
3. Create legit Snapchat profiles (e. g. using usernames that match your niches).
4. Set your "story visibility" to "everyone" at the profile of your Snapchat account.
5. Use HQ content:
a) HQ videos, in portrait (not landscape) style, so 1080 x 1920 (not 1920 x 1080). If you decide to use the "adult dating" niche, the video should look like a typical selfie video (e. g. a girl holding her smartphone in her hand, no professional recording, no watermarks). The more legit your video will look, the more visitors you will generate. So it has to look as being recorded just a few seconds ago, by using the Snapchat app. Of course the video should have sound. Other resolutions than 1080 x 1920 are supported also, but it has to be in portrait mode style. In case of wrong resolutions or styles the Snapchat servers would put a letterbox above and below the video (known from classic movies at the TV).
b) HQ pictures, in portrait (not landscape) style, so 1080 x 1920 (not 1920 x 1080). Please follow the other guidelines at section a) above.
c) Another HQ picture to be used as custom thumbnail for a) and b), in portrait (not landscape) style, so 1080 x 1920 (not 1920 x 1080). Everything else would make the Snapchat servers replace your defined custom thumbnail by a random thumbnail of your image or video. Please follow the other guidelines at section a) above.
d) Don't use pictures/videos of different girls inside one Snapchat account, your accounts have to look legit.
6. Create a HQ second-level domain, e. g. "domain.com".
a) If you only want to run a very first test with some experiments, a HQ second-level domain won't be needed. But the more HQ the domain will be, the more visitors you'll get. So please avoid long cryptic URLs like "https://this.is.a.long.domain.website/first-directory/second-directory/file.html?parameter1=value1&parameter2=value2" or other top-level domains than ".com" etc. The best solution is still a plain "https://www.domain.com".
b) You have to use SSL, so your domain/landing page has to support "https://" instead of "http://". You can obtain free SSL certificates at letsencrypt.org (90 days, to be extended).
c) The internal Snapchat browser will filter certain tracking URLs, direct offer links etc. So, again, better go for "https://www.domain.com".
d) The internal Snapchat browser won't accept certain kinds of immediate redirects, so you have to use a "pre lander" or "pre sales page", where the visitor will be required to click on the link of the offer. The best solution is to even mask this link (e. g. with your own custom offer links), for the Snapchat browser to be invisible. This is the most common fail of inexperienced Snapchat users.
e) Certain domains and affiliate links of "Snapchat Premium Content" sites will be filtered by the internal Snapchat browser.
7. Let your Snapchat accounts get added (and incoming friend request being automatically confirmed, optionally by sending them a welcome Snap automatically), instead of adding tens of thousands of users with a friend adder. Don't buy Snapchat userlists, Snapchat knows them also.
8. It's better to run 20, 30, ... different Snapchat accounts with 2.000, 3.000, ... 5.000 friends each, than 2 or 3 big Snapchat accounts with a massive amount of friends.
9. The more you get added by other accounts (regarding #7), the more your own Snapchat accounts will be suggested to other Snapchat users inside the app.
---
.
CPAElites Essentials (2020)
is coming:
Click /here/ to read more!
Click /here/ to follow discussions, feedbacks and ideas!
---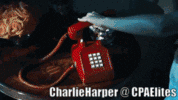 Automate your daily work with Bots!
Then you'll have more time to sleep. ;-)
CallmeReaz


Upcoming Elite


Posts: 393
Threads: 11
Joined: Apr 2014
Reputation: 55
Achievements:


How many accounts do you run or have?
& the amount of traffic?
---
^^^ LIMITED TIME OFFER ^^^
Rauldd


New Elite


Posts: 47
Threads: 21
Joined: Nov 2018
Reputation: 0
CallmeReaz


Upcoming Elite


Posts: 393
Threads: 11
Joined: Apr 2014
Reputation: 55
Achievements:


Send me a PM with your skype ID. :)
---
^^^ LIMITED TIME OFFER ^^^
Rauldd


New Elite


Posts: 47
Threads: 21
Joined: Nov 2018
Reputation: 0
Maxy


Hero Elite


CONTESTANT
Posts: 407
Threads: 56
Joined: Jan 2015
Reputation: 67
Achievements:


Send me your discord or skype on a pm :)