Status page (posts, points, bonuses)
CharlieHarper


More bots. -> More sleep. ;-)


Posts: 2,990
Threads: 261
Joined: Jan 2017
Reputation: 277
Achievements:


---
.
You should better deliver the things you have guaranteed and signed for, Mister!

Or do you want the situation to escalate totally?
"Money is

not

everything in life!"
(famous quote)
---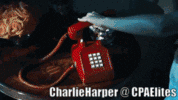 Automate your daily work with Bots!
Then you'll have more time to sleep. ;-)
Related Threads
Thread
Author
Replies
Views
Last Post
Current status (member upgrades, networks, ads, sticky threads, sales threads etc.)
CharlieHarper
0
1,426
2019-06-25, 12:35 AM
Last Post: CharlieHarper
(Listing) Posts Via Recent Posts
CPAElites Team
0
801
2017-12-30, 01:29 PM
Last Post: HawkEye
Member ban reasons show automatically now + bans page inside drop down
CPAElites Team
0
854
2017-10-05, 04:22 PM
Last Post: HawkEye
[Prove You're Not A Bot] Page
CPAElites Team
0
1,104
2017-04-04, 04:56 PM
Last Post: HawkEye
[New Features] Normal users can now Give +1 Rep + You Can Give Rep On Posts/PM's Now
CPAElites Team
0
1,518
2016-09-02, 12:15 PM
Last Post: HawkEye