Share your CPA / IM success AND failures [Here's mine]
HawkEye


Keep rolling, don't give up.


Posts: 9,534
Threads: 1,598
Joined: Mar 2013
Achievements:


I'm too busy with Elites to be trying anything these days. But before Elites I tried a lot of things, some worked, others failed.

I'll go first:

CPA - Going back a couple of years ago I did pretty well, at one Point I was hitting around 10k per month ranking websites and videos, things changes though and although I learnt to adapt I decided to make CPA Elites, then I quit CPA mostly. I have tried paid traffic, but yeah Elites came about.

Drop-Shipping - I tried my hand at this and have to say it's NOT an east feat, it's difficult trying to convince someone to buy from you, when they can just use a trusted resource such as Ebay, Amazon. Then there's the shipping times as well, if you're shipping from China using sites such as Alibaba/Aliexpress the shipping can take time even when using Epacket's it takes longer than the bigger sites.

That's about it online besides some freelancing at some point years ago.

What about you guys?
Share This Thread :

NAPK1NS


I Love CPA


Posts: 187
Threads: 7
Joined: Oct 2016
Reputation: 0
Achievements:


failed at everything so far lol!
CharlieHarper


More bots. -> More sleep. ;-)


Posts: 1,353
Threads: 34
Joined: Jan 2017
Reputation: 172
Achievements:


---
.
My latest thread:
3 to 5 Million US$ revenue
---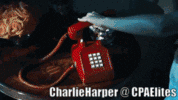 Automate your daily work with Bots!
Then you'll have more time to sleep. ;-)
HawkEye


Keep rolling, don't give up.


Posts: 9,534
Threads: 1,598
Joined: Mar 2013
Achievements:


cohzynes


Upcoming Elite


Posts: 168
Threads: 4
Joined: Oct 2016
Reputation: 0
Achievements:


Success with freelancing that is about it cpa will be my next success