STUDY PARTNER FOR CPA EXAMS
rajeshk30


New Elite


Posts: 1
Threads: 1
Joined: Apr 2018
Reputation: 0
Hiii guys!!! I am looking for a dedicated and hard-working study partner for my CPA exams. I have uploaded my profile and study schedule on studypal. If anyone of you is interested, do let me know.
Thanks,
Rajeshk30
KCMM


Upcoming Elite


CONTESTANT
Posts: 347
Threads: 13
Joined: Jul 2013
Reputation: 76
Achievements:


(2018-04-24, 06:27 PM)

rajeshk30 Wrote: Hiii guys!!! I am looking for a dedicated and hard-working study partner for my CPA exams. I have uploaded my profile and study schedule on studypal. If anyone of you is interested, do let me know.
Thanks,
Rajeshk30
LOL... This forum is about slightly different CPA. If you study here, pretty sure you'll fail your exams. GL
CharlieHarper


More bots. -> More sleep. ;-)


Posts: 2,927
Threads: 243
Joined: Jan 2017
Reputation: 277
Achievements:


Wrong forum, thread closed.
---
.
You should better deliver the things you have guaranteed and signed for, Mister!

Or do you want the situation to escalate totally?
"Money is

not

everything in life!"
(famous quote)
---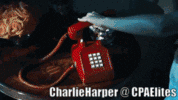 Automate your daily work with Bots!
Then you'll have more time to sleep. ;-)