SMM (...) PANEL
Banu1


New Elite


Posts: 1
Threads: 1
Joined: Aug 2018
Reputation: 0
SMM (...) PANEL
(AND MANY MORE OTHER SO HURRY UP GUYS AND INTERESTED CAN (...) )
Moderator edit: Advertising removed (against the CPAElites rules).
CharlieHarper


More bots. -> More sleep. ;-)


Posts: 3,302
Threads: 285
Joined: Jan 2017
Reputation: 300
Achievements:


(2018-08-06, 12:00 PM)

Banu1 Wrote: SMM (...) PANEL

(AND MANY MORE OTHER SO HURRY UP GUYS AND INTERESTED CAN (...) )
Please read, understand and follow the CPAElites rules:
- If you want to advertise your services/products, please create a sales thread at the marketplace section (paid membership required).
P. S.: You should improve your spam bot, you posted inside the "Deal Disputes" section originally.
Thread closed.
---
.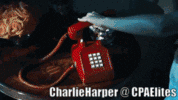 Automate your daily work with Bots!
Then you'll have more time to sleep. ;-)