Router config help
PsychoJane


New Elite


Posts: 4
Threads: 2
Joined: Nov 2017
Reputation: 0
Not sure if this is the right place or not, but I was wondering if anyone knows how to config wifi setting so guests have to go to a webpage, complete an offer to be able to have access to wifi.  Similar to when you go to log into the wifi at a local business and you have to enter a password from their site to log onto their free wifi. Through laundry room chatter I found out I am one the very few who has a service provider and the others do what they can to try and leech off of others. When I found this out the guy was in the laundry room was attempting to leech off of me but failed at every avenue he took cuz my settings weren't anything he could hack into. So the idea came to me to put my old equipment to good use. Yeah I know chances are they probably won't do it but I can set up the login page at no cost and the oh so great self proclaimed oh so great hacker dude could have a hayday with that...lol
LBDecoy


LNMSD


Posts: 999
Threads: 68
Joined: Dec 2013
Reputation: 480
Achievements:


This is a nice idea, However I believe that the ISP can only give you the control to make such stuff
CharlieHarper


More bots. -> More sleep. ;-)


Posts: 3,303
Threads: 285
Joined: Jan 2017
Reputation: 300
Achievements:


At my routers (FritzBox) there is a setup page about every WiFi detail. And you can set a welcome page, too.
---
.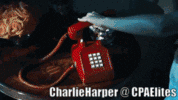 Automate your daily work with Bots!
Then you'll have more time to sleep. ;-)
PsychoJane


New Elite


Posts: 4
Threads: 2
Joined: Nov 2017
Reputation: 0
I was thinking that I might have to call my service provider. I have dug around in my routers settings and there is a place to put a welcome page. So I dug out the one I was planning on using and it only works on my phone. I can't get it to work on my laptop. The name don't even show up. So I'll have to toy around with things until I can get it fixed. I know it is something with my computer. I'm sure once I post someplace after getting frustrated I can't find the answer I will get it figured out cuz that is just how it goes 80% of the time...lol
chumban


Upcoming Elite


Posts: 134
Threads: 4
Joined: Jan 2017
Reputation: 0
Achievements:


Ask your ISP they might can help you out, In my router there are no option to do that.