Ripped videos or Selfmade?
Vampyre


New Elite


Posts: 31
Threads: 3
Joined: Jun 2014
Reputation: 6
Hello,

I am pretty new on CPA.
I have read a lot but one thing is still blurry to me.

Is it better to rip 1-5 videos from Youtube for the selected niche and cut them together with some programs so it will become a full video ..
or should I make an own video with a fake vb generator and voiceover?

There are definitely some "quality vs quantity" topics out there and it seems that quality is always over quantity but still I find many of people here who are telling they are doing around 10-30 videos per day.

I guess everything over 5 vids/day isn't quality anymore.

Thanks for answers!
Share This Thread :

2014-06-02, 05:30 AM,
(This post was last modified: 2014-06-02, 05:31 AM by Pachu.)
Pachu


Video service, see my profile


Posts: 1,298
Threads: 124
Joined: Dec 2013
Reputation: 162
Achievements:


I believe that from all that people around stating making more than 10 vids a day, only 20% really do it.

Make the vids yourself, 1 HQ video per day MADE BY YOURSELF is fine in my opinion
---
2014-06-02, 05:33 AM,
(This post was last modified: 2014-06-02, 05:36 AM by Adept.)
Adept


Knowledge is power.


Posts: 272
Threads: 70
Joined: May 2014
Reputation: 57
Achievements: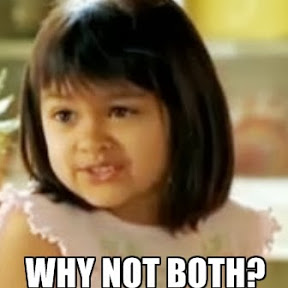 I am relatively new to CPA myself, however I think it's fair to say that doing both is the best option. By doing so you take advantage of the pros of both: your own video will convert more as it is original [assuming that it is of good quality] while the ripped videos will give some leads which you did little to no work for.
In a nutshell, creating one video and ripping a couple for each niche would be ideal.
gogi666


Upcoming Elite


Posts: 125
Threads: 17
Joined: Nov 2013
Reputation: 6
Achievements:


just think about it lets say some one else copy your video you will probably will flag this guy that copies your video so your video wont last long just make a video your self not that hard
Conley18


The CPA Boss


Posts: 639
Threads: 23
Joined: Feb 2014
Reputation: 91
Achievements:


make the videos yourself! they last longer and convert better if there HQ
•.R-evolution.•


Upcoming Elite


Posts: 406
Threads: 26
Joined: May 2013
Reputation: 35
Ripped of selfmade in the end of the day you will get flagged so big beal if you make HQ video for blackhat gaming niches...
magico


Upcoming Elite


Posts: 181
Threads: 23
Joined: Sep 2013
Reputation: 12
true at the end of days you always get banned because of flaggers.
wackiin


Active Elite


Posts: 618
Threads: 40
Joined: Nov 2013
Reputation: 24
Achievements:


Why Not selfMade ripped videos :)
and no everyone is not getting flagged.
Jaxxon


Casino


Posts: 1,549
Threads: 67
Joined: May 2013
Reputation: 122
Achievements:


I used others video when i started cpa.. But then back i was a noobie:) Trust me its the best to create your own videos.
magico


Upcoming Elite


Posts: 181
Threads: 23
Joined: Sep 2013
Reputation: 12