Really need help with targeting on IG
bytekiller234


New Elite


Posts: 2
Threads: 1
Joined: Apr 2015
Reputation: 0
Hello guys,
For the past two weeks I tried the IG+CPA method. 
I have a bot, proxies, IG accounts, VPS, hosting, domain and a LP.

But I got one big problem.
I am not sure how to target the right people.

Lets say my niche is free follower. What kind of people should I follow? People who want become famous, easy. But how to find them? 
I tried to follow people by hastags like follow4follow, like4like etc. --> no clicks
I tried to follow people who comment on musical.ly videos --> no clicks

I think I am missing a important point. Can you guys can show me the right direction?
CharlieHarper


More bots. -> More sleep. ;-)


Posts: 2,929
Threads: 245
Joined: Jan 2017
Reputation: 277
Achievements:


---
.
You should better deliver the things you have guaranteed and signed for, Mister!

Or do you want the situation to escalate totally?
"Money is

not

everything in life!"
(famous quote)
---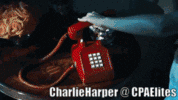 Automate your daily work with Bots!
Then you'll have more time to sleep. ;-)
CPATracker


Be Unique!


Posts: 183
Threads: 8
Joined: Oct 2016
Reputation: 6
Achievements:


Just set to follow the accounts related to your niche.