[REMINDER] Change Your Links to HTTPS!
2018-06-30, 05:14 AM,
(This post was last modified: 2018-06-30, 05:15 AM by W3ULF.)
W3ULF


New Elite


Posts: 3
Threads: 1
Joined: Mar 2018
Reputation: 0
I just wanted to remind website owners who aren't aware of this, if your website doesn't have an SSL certificate this is a bad news for you, starting from July Google Chrome will start marking http:// website as not secure, the visitors will have to face the familiar red Not Secure warning page that might scare off most of your visitors and of course it will impact your traffic and conversions.
this news has been announced in February but most of the website owners didn't take it seriously.
Chromium Blog:
"For the past several years, we've moved toward a more secure web by strongly advocating that sites adopt HTTPS encryption. And within the last year, we've also helped users understand that HTTP sites are not secure by gradually marking a larger subset of HTTP pages as "not secure". Beginning in July 2018 with the release of Chrome 68, Chrome will mark all HTTP sites as "not secure"."
-----------------------------------------------
You can get a free SSL certificate following @
SiriusBlack
's tutorial :
https://www.cpaelites.com/Thread-How-to-...rtificates
CharlieHarper


More bots. -> More sleep. ;-)


Posts: 3,302
Threads: 285
Joined: Jan 2017
Reputation: 300
Achievements:


---
.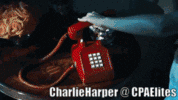 Automate your daily work with Bots!
Then you'll have more time to sleep. ;-)
W3ULF


New Elite


Posts: 3
Threads: 1
Joined: Mar 2018
Reputation: 0
.. And that's another thing people should consider
I'm not sure tho if Google is a guardian angel or trying to dominate the web
Zenit


Content Lord


Posts: 231
Threads: 10
Joined: Apr 2014
Reputation: 17
Achievements:


Already exists on Firefox and Opera for a long time. It may impact Google traffic but not the conversions...that's for sure.
---
faithalo


Upcoming Elite


Posts: 174
Threads: 9
Joined: Nov 2016
Reputation: 6
Achievements:


Thanks for the Tut man! Let me try it for my website.
epalyou


Upcoming Elite


Posts: 172
Threads: 4
Joined: Oct 2016
Reputation: 0
Achievements:


sudirbhai


Upcoming Elite


Posts: 126
Threads: 9
Joined: Jan 2017
Reputation: 0
Achievements:


Thank you so much buddy FYI :)