Question about js files obfuscation
dsWart


New Elite


Posts: 30
Threads: 9
Joined: Jan 2014
Reputation: 0
Hi

I want to obfuscate some .js files on my sites to make copying harder. But some people told me that the number of visitors will drop because some antivirus will detect positive/harmful these sites with js encypted.
what do you think about this ?
CharlieHarper


More bots. -> More sleep. ;-)


Posts: 3,302
Threads: 285
Joined: Jan 2017
Reputation: 300
Achievements:


---
.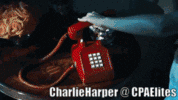 Automate your daily work with Bots!
Then you'll have more time to sleep. ;-)
trafficbeast


Smart Geek


Posts: 609
Threads: 131
Joined: May 2014
Reputation: 102
Achievements:


Yee but i personally using such js.
i see no conv drop.
depends on your encryption methods

also js r easily decodeable..
only few js r there which i found hard to decode, which cost u 300$+ a month.
all free js encoders can be decode too.
GermanBotMafia


-


Posts: 5
Threads: 0
Joined: Jan 2019
Reputation: 0