Proxy Server + Instagram
CharlieHarper


More bots. -> More sleep. ;-)


Posts: 3,079
Threads: 275
Joined: Jan 2017
Reputation: 289
Achievements:


---
.
CPAElites Essentials (2020)
is coming:
Click /here/ to read more!
Click /here/ to follow discussions, feedbacks and ideas!
---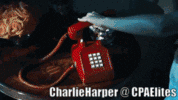 Automate your daily work with Bots!
Then you'll have more time to sleep. ;-)
MyLead


Upcoming Elite


Posts: 149
Threads: 1
Joined: Nov 2017
Reputation: 6
Achievements:


Well, it's better to have dedicated one, just because proxy is cheap, and having them on vps required time to setup this. This one for blazzing are ok.
---
wintertitan


Upcoming Elite


Posts: 166
Threads: 2
Joined: Apr 2015
Reputation: 6
Achievements:


I used to use a mobile proxy at some point, but eventually started getting mass PVs on it, so I don't think that mobile proxies are a magical solution. They can be problematic as well if you spam them too much. IG has a lot of parameters and the more saturated the proxy is - the more problematic it becomes, regardless of type.
kingzyzz


New Elite


Posts: 4
Threads: 1
Joined: Jun 2018
Reputation: 0
Achievements:


I have tried this setup, buying a VPS from and make proxies from them. You are limited by the number of external IP's you can additionally buy.
But I wouldn't bother, they where very low quality and got flagged in my case.
2019-03-26, 09:47 PM,
(This post was last modified: 2019-03-26, 09:54 PM by KooKlique.)
KooKlique


Rising Elite


Posts: 75
Threads: 1
Joined: Aug 2017
Reputation: 12
(2019-03-02, 04:54 PM)

Frenzied Wrote:

(2019-03-02, 11:39 AM)

KooKlique Wrote: Best proxies for 2019, from my personal experience ->

Datacenter Proxies: http://www.sslprivateproxies.org - I've been using them for 5+ years now, and for the most part they've always had good proxies, and if I had an issue with one they replaced it without a problem. Choose these if you're on a budget.

Residential Proxies: http://www.smartproxy.io - I've used them on and off for 2 years for creating accounts, they provide a large pool of rotating proxies. Pay for the amount of bandwidth you use. They can also be used to run your accounts, as they're like running an account from your home IP. Expensive, but great for client management.

Mobile Proxies: I know of a few 4g providers, but I don't know if they sell them on this forum so I wont mention them(and dont DM me asking me as I wont reply), but pretty much what you want is a rotating mobile 4g proxy, which is the same connection as your cell phone. These are good proxies, but can be expensive.. well worth it for client management though.

Last option is creating your own proxies. This is what I've been doing since the end of last year. I still have my datacenter proxies, I just got rid of all my ipv6 proxies and kept the ipv4 ones. And since one of my goals was to add an additional 450 accounts, I began making my own proxies from a vps. So far so good. You can Google how to make them.. I'm not going to lie, it's not easy.. I know a lot about computers as I grew up on them, and have been going away at them since windows 3.1, and even I struggled making them.. but once they're running they're good. You need to have some linux/unbuntu experience to create them.

Which proxies are good for IG is a question that's always asked nowadays, so I figured I would share my own personal experience and hopefully it comes to someone's aid.


Hey mate, any chance you can help me create IPv6 proxies on a VPS? I've personally tried with a russian guy in the past who charged me 50$, but the proxies were really slow.

This goes out for anyone as well, if you have a script or can teach me how to set them up, message me and I can hook you up with a free GramCreator license  
Hey, the proxies that I've been making for myself are ipv4 proxies. I've never made ipv6 ones before, that would be another script. But from what I've heard you can get the setup for dirt cheap. A friend told me he got 200 ipv6 ips(that he had to setup) for $15. I don't know the details on it, but I can ask him more about where he got it from if you like. I prefer ipv4 as it allows more actions and has a better trust score.
Edit- Btw, for anybody who was wondering.. the ones I made are still running strong, I haven't run into any blocks and able to post images with no issues.
In regards to limit on how many ips you can buy.. it really depends on where you buy them, and what you tell them your reason is for needing the additional IPs. I've since added an additional 350 IPs, and the only question they ask is do I want to prepay quarterly or just month by month. So essentially, you just need to shop around.
lisaalisa


New Elite


Posts: 1
Threads: 0
Joined: May 2019
Reputation: 0
The easiest and most convenient way is to install a service for yourself. Where do you all customize for your needs and requests.