Programmer/Designer Seeking Partnership
2018-06-13, 12:09 PM,
(This post was last modified: 2018-06-13, 08:02 PM by Brently.)
I've been programming/scripting in various languages (including web languages) for well over 10 years now. I've made a couple of thousand dollars online, however it was from creating a plugin for another application that let you cheat at a video game. I was a member on a trading forum for the game, and advertised my plugin and sold it to other members on the website. I managed that plugin and made updates to it daily for half a year, until the game developers updated the games anti-cheat engine and the application my plugin was based from is no longer working.

When I created my plugin for that application I mentioned above, it's because I looked at the example plugin provided, seen the basics on how the platform operated and got an understanding of how the API worked, and went from there expanding into a huge project. I didn't even know the programming language at the time, however from that adventure alone it turned me on to the language, and that's what led me to further learning and understanding C/C++. I would essentially like to apply the same concept to this new online adventure, hoping that someone could share a resource or show someone with a bit of technical background the essentials on a great place to start.

I've been renting a good VPS with cPanel for over two years now, doing absolutely nothing besides sitting there running idle. I used the VPS for communication with authentication using plugin I mentioned above, but since then I have not been doing anything with the server. I have been giving consideration to starting up a couple of websites -- hoping to start up another source of income. I don't need much extra income a month.. $300-$500 ($10-$17/day) would do me just right.. the issue is not knowing where to begin on making that happen.

I was getting started into making money online a few years ago, and signed up with Adscend Media, and CrakRevenue. Both of those accounts are still active and I'm able to login to them, however I never actually ended up doing anything with either of those that returned in me earning anything. I suppose this is my actual point of being stuck and not knowing what to do. I keep wanting to think this is more complex than what it needs to be, however I really don't have a friendly person to talk with about these things. I would do anything for a mutual partnership, joint venture, 50/50 project, or simply a stranger helping me get started. I'm sure there would be some way I could return the favor in the future, especially given my programming/scripting background.

I have 10-15 hours a day, $100 start-up cash, 10+ years of programming and automation, which includes web design skills, a VPS, and an understanding of most technical aspects that are required to succeed. I have always been self-sufficient and taught myself everything that I know, however it seems starting this venture is too confusing for me to grasp without some assistance. There are too many choices in terms of which way to go and what methods to use, and I would really just appreciate someone recommending me a good starting position.
Share This Thread :

CharlieHarper


More bots. -> More sleep. ;-)


Posts: 2,375
Threads: 54
Joined: Jan 2017
Reputation: 225


Achievements:


You created your thread in the wrong forum section.

Please read the CPAElites rules, the notices above the subject line of the input form and the forum section list. Thank you!

Thread moved.
---
.
Please check my latest thread: https://www.cpaelites.com/Thread-Snapchat-Q-A
---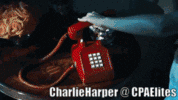 Automate your daily work with Bots!
Then you'll have more time to sleep. ;-)
(2018-06-13, 01:55 PM)

CharlieHarper Wrote: You created your thread in the wrong forum section.

Please read the CPAElites rules, the notices above the subject line of the input form and the forum section list. Thank you!

Thread moved.
I was not certain where to post the thread -- thank you for letting me know and moving the thread. Given the circumstances, I went ahead and renamed the thread to something more fitting for this section.  
Maxy


Hero Elite


Posts: 396
Threads: 55
Joined: Jan 2015
Reputation: 67


Achievements:


Hit me up, i PM'ed you with my skype.