[PHOTOSHOP TUTORIAL] How to remove the background of a photo using Adobe Photoshop
2014-12-14, 12:07 AM,
(This post was last modified: 2014-12-14, 12:12 AM by 1MShark.)
1MShark


Owner of Divulge Academy


Posts: 370
Threads: 61
Joined: Sep 2014
Reputation: 67
Hello everyone! Today i will teach you how you can remove the background of an image using Photoshop. If you already know how, you will know how easy it is! Upon searching the forum, i didnt find a tutorial on CPAElites that showed you this! (Forgive me if there is, i may have missed it)
Now lets get on with the tutorial!
[hide]
*
Please remove thanks if you beleive this post did not deserve it!
*
*SETUP*
First step is to get your image into photoshop
Great! You're done the hardest step! But really...next step is to unlock the image (if its locked). To do this, just double click the layer and then press OK.
Now, add a new layer
Make sure layer 0, the image, is on top of layer 1 and have layer 0 selected
*REMOVAL OF BACKGROUND*
For this image, the background is (mostly) black. In this case, we can use the magic wand tool to simply, in 1-2 clicks, remove the background. To select the magic want tool, refer to the below image.
Next, just click anywhere on the background! (The red circle is about where i clicked for this example.)
Now simple press the "del" key on your keyboard and you should have a vast majority of the background removed.
As you can see, there are still some black areas. Just repeat the process until you're satisfied!
*SAVING THE FILE*
Press "Save As"
and choose .PNG. This is important!
and then click save, and "ok" to the popup!
Thats it! Thats one of the easiest ways to remove the background of an image! Below is the before/after of the image!
Before - Click to view
After - Click to view
[/hide]
Share This Thread :

GROF


✪✪✪✪✪✪✪✪✪✪✪✪✪


Posts: 499
Threads: 18
Joined: Nov 2013
Reputation: 120
Achievements:


I had to see the method
EnChanter


Super Addicted Elite


Posts: 1,070
Threads: 37
Joined: Dec 2013
Reputation: 238
Achievements:


Good TUT!
I was looking for this cuz I am new to PS
star79


Upcoming Elite


Posts: 218
Threads: 10
Joined: Dec 2013
Reputation: 9
Achievements:


here is a small tip
the step where you say "As you can see, there are still some black areas. Just repeat the process until you're satisfied!"
there is an easy way to do all at one time
keeping the " Magic wand tool" selected right click the pic and select "similar. it will select other black areas as well, then you can delete all the black area in one shot
here is an example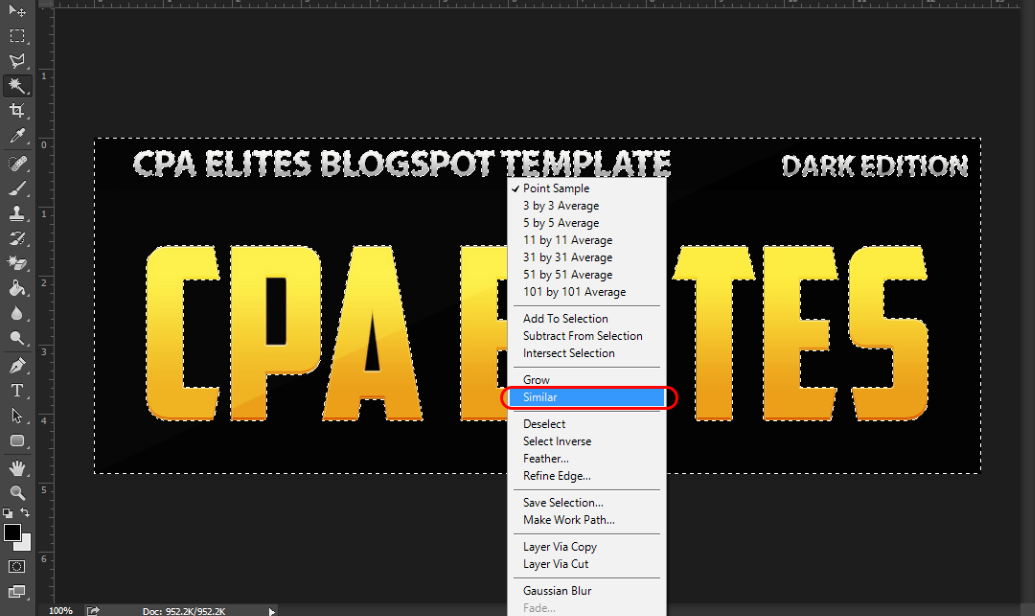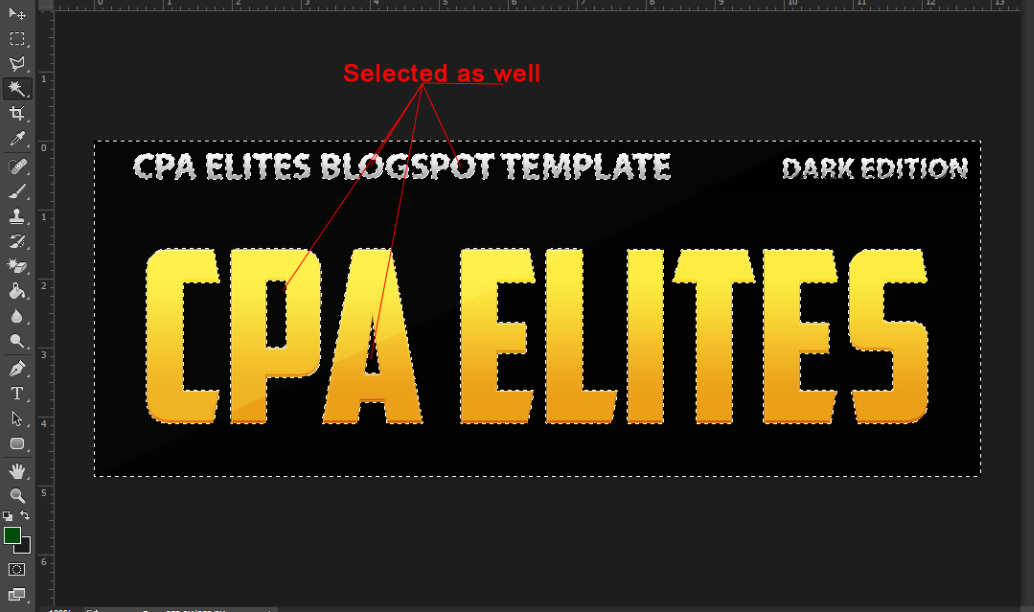 DutchPride


Back in the game!


Posts: 5,532
Threads: 349
Joined: May 2013
Reputation: 445
Good tutorial for beginners :)
Might be an idea to make a tutorial to remove the background from a harder object e.g Persons/cards/buildings etc.
---
Any questions related to CPA belong
here.
Before
posting, make sure you are in the correct section.
I am temporarily absent due to family circumstances.
pkaluza77


Upcoming Elite


Posts: 300
Threads: 3
Joined: Mar 2014
Reputation: 0
Achievements:


Good tutorial thanks dude
Nem


Affiliate Manager at MGCash


Posts: 975
Threads: 41
Joined: Dec 2013
Reputation: 200
Achievements:


Thank you for this tutorial, I am sure it will help beginners. Maybe for your next tut, you can share how to remove object from "harder" background. Anyway keep on the good work! ;)
Sky


Knawledge


Posts: 392
Threads: 21
Joined: Jun 2013
Reputation: 64
Achievements:


Excellent tutorial. I've been using photoshop for ages now and never knew about this.
mosquito


New Elite


Posts: 6
Threads: 0
Joined: Apr 2014
Reputation: 0
many ways to kill the chicken but your sample is close but not perfect. i would choose masking the layer than using the delete key. also you can defringe the photo to a few pixel to fine tune more of it.
1MShark


Owner of Divulge Academy


Posts: 370
Threads: 61
Joined: Sep 2014
Reputation: 67