Offshore domain name registar for blackhat niche
Christopher


Waduppp


Posts: 561
Threads: 40
Joined: Apr 2014
Reputation: 29
Thanks Given: 445
Thanks Received: 40
Achievements:


Hello,I thought about it and I found an offshore hosting which is great but I thought about the domain name registar..If someone complain to the registar of my domain name about my site they can take action against me by law or just disable and delete the domain name immdiantly from me due abuse..
So I though about finding some offshore domain name registar..Does any one know if it's even nessecery and if it's nessecery,do you know about some offshore domain name registar?
Thanks advance!!
CharlieHarper


More bots. -> More sleep. ;-)


Posts: 411
Threads: 4
Joined: Jan 2017
Reputation: 52
Thanks Given: 45
Thanks Received: 490
Achievements:


I'm using internet.bs for years now, there was never any problem.
---
.
My latest thread:
3 to 5 Million US$ revenue
->
https://www.cpaelites.com/Thread-3-to-5-...US-revenue
---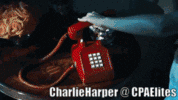 Automate your daily work with Bots!
Then you'll have more time to sleep. ;-)
euforio


Upcoming Elite


Posts: 438
Threads: 6
Joined: Sep 2015
Reputation: 85
Thanks Given: 257
Thanks Received: 182
Achievements:


I use DigitalOcean+Serverpilot for my host and godaddy for my domain and i never face a single problem about DMCA or anything else since 2 years
smmfollows


New Elite


Posts: 26
Threads: 1
Joined: Feb 2017
Reputation: 3
Thanks Given: 8
Thanks Received: 5
i'm using this i think it's good
shinjiru.com
KentVMason


Rising Elite


Posts: 89
Threads: 5
Joined: Jan 2017
Reputation: 0
Thanks Given: 10
Thanks Received: 14
I am using goip.com for hosting and domain both