OGads help
Givenchy


New Elite


Posts: 48
Threads: 4
Joined: Sep 2018
Reputation: 0
Hello Guys,

Can someone help me?

If i make a content locker and want to create it doesn't save on OGads.
Why?
CharlieHarper


More bots. -> More sleep. ;-)


Posts: 3,304
Threads: 285
Joined: Jan 2017
Reputation: 300
Achievements:


Did you contact the OGAds support already, or did you talk to your AM?
---
.

16th of November 2020
Attention! I'm currently injured and under heavy medication (13 different pills per day, some up to 4 times per day) incl. opioids/morphine (600 mg/day, maximum allowed dose). So please expect some delays (days) if you contact me. If possible, please contact me at Discord. I'm sorry about any inconvenience. (4th of January 2021)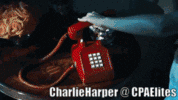 Automate your daily work with Bots!
Then you'll have more time to sleep. ;-)
Givenchy


New Elite


Posts: 48
Threads: 4
Joined: Sep 2018
Reputation: 0
IM2020


Upcoming Elite


Posts: 438
Threads: 5
Joined: Jun 2013
Reputation: 19
Achievements:


Hey ,
that content locker will be saved in your list.
After creating scroll down the page. You can see the content locker with the name you saved.
Givenchy


New Elite


Posts: 48
Threads: 4
Joined: Sep 2018
Reputation: 0
Yes i found the problem because it doesn't save my content locker
thanks all