Nothing is Impossible - $10k/month Journey
2016-12-22, 01:32 PM,
(This post was last modified: 2016-12-22, 02:54 PM by Sky.)
Sky


Knawledge


Posts: 394
Threads: 20
Joined: Jun 2013
Reputation: 64
Thanks Given: 839
Thanks Received: 13,679
Achievements:


This post is what you call a humble brag. However, my primary intention is to tell everyone that anything is possible if you set your mind to it. Hard work > All.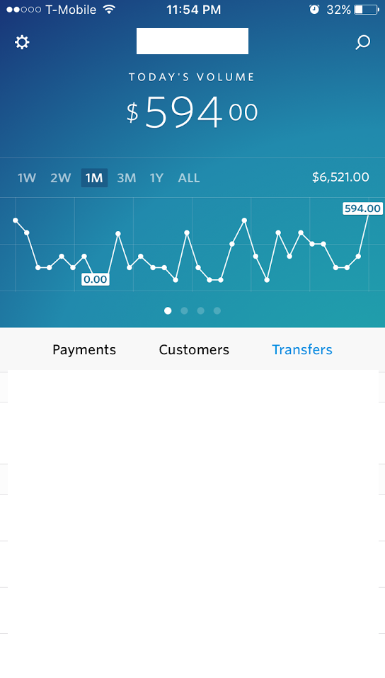 This is only 1 payment gateway. I also use PayPal which doesn't have a UI like this so I left it out.
I decided to leave CPA about 1.5 years ago as I was tired of all the black hat niches and the rat race youtube/seo ruckus. I did try some instagram marketing in between but that wasn't satisfying because it was primarily black hat. So I decided to go out and solve a problem for a certain group of people. This is not CPA, it is a genuine business (software). I won't release any information about this but I will use this thread to track the growth of the business. So please don't PM me asking for methods. I will tell you the business model: SaaS (Software-as-a-service). Currently doing around $10k/month. I have a small user base right now, haven't done SEO or Social Media yet. I'm hoping once I do some SEO, PR releases, and fb marketing done I can quadruple that figure.
Anyways, I started as a broke kid with CPA 6 years ago and its led to bigger and greater things. I am thankful for my start in CPA because it does contribute to my knowledge in marketing and modern web technologies. Also want to thank CPAElites for being the central hub of the CPA community. However, my message to you is always think big, work hard, and play hard. Happy Holidays!
Share This Thread :

trafficbeast


Smart Geek


Posts: 673
Threads: 152
Joined: May 2014
Reputation: 101
Thanks Given: 1,028
Thanks Received: 18,118
Achievements:


good job... yes hard work is key
Rbathija


Rising Elite


Posts: 401
Threads: 12
Joined: Jul 2014
Reputation: 30
Thanks Given: 722
Thanks Received: 104
Achievements:


Great earnings!
Good luck buddy ;)
Univa


On the Grind


Posts: 429
Threads: 16
Joined: Jun 2014
Reputation: 41
Thanks Given: 295
Thanks Received: 2,156
Achievements:


Nice One Man, Really motivating. Hoping you could hit more high figures.

Cheers
baxxx


We're taking over this town!


Posts: 140
Threads: 4
Joined: Aug 2014
Reputation: 27
Thanks Given: 219
Thanks Received: 68
Achievements:


That is screenshot of shopify app right ?
2016-12-22, 07:25 PM,
(This post was last modified: 2016-12-22, 07:27 PM by Biosade.)
Biosade


Active Elite


Posts: 630
Threads: 79
Joined: Jan 2014
Reputation: 48
Thanks Given: 330
Thanks Received: 483
Achievements:


I am actually doing the same like you did 1,5 years ago.
I am sick of blackhat, you cant tell anyone how you earn your money, even if i earn hundreds per day i cant really be happy because its blackhat.
Let's see where i will be in 1,5 years.
Good luck for you.
HawkEye


Grinding hard!


Posts: 9,332
Threads: 1,594
Joined: Mar 2013
Thanks Given: 3,500
Thanks Received: 43,434
Achievements:


Good job Sky it's awesome to see actually, perhaps I should create a new section on CPA Elites where people can discuss other types of making money methods.
We have the downloads/tutorials already though so it's a little tricky. Maybe someone has some ideas about this, let me know.
eliter1q


SEO Master


Posts: 539
Threads: 25
Joined: Nov 2013
Reputation: 93
Thanks Given: 648
Thanks Received: 5,266
Achievements:


good job buddy, a great motivation for everyone (especially those struggling with cpa) there are so many other ways to make consistent income online and its always great to diversify.
Sky


Knawledge


Posts: 394
Threads: 20
Joined: Jun 2013
Reputation: 64
Thanks Given: 839
Thanks Received: 13,679
Achievements:


baxxx
It's not Shopify. It's an app for my payment processor called Stripe.
HawkEye
It would definitely be a good idea to include methods outside of CPA as well. I'll try brainstorming some ideas.
eliter1q
Yep, never keep all your eggs in one basket.
$!ngh


Banned, see signature.


Posts: 42
Threads: 4
Joined: Jan 2014
Reputation: 0
Thanks Given: 56
Thanks Received: 1
That's great figures right there mate

May i ask what is it actually like have you opened your online store or something ?

or did you wrote a program for some company/individual ?