No amount of alcohol is good for your overall health
TheCpaMaster


Upcoming Elite


Posts: 143
Threads: 7
Joined: May 2017
Reputation: 0
Achievements:


Beware alcohol consumers!!
If you're one of the third of all humankind who drinks alcohol, take note: There's no amount of liquor, wine or beer that is safe for your overall health, according to a new analysis of 2016 global alcohol consumption and disease risk.
Alcohol was the leading risk factor for disease and premature death in men and women between the ages of 15 and 49 worldwide in 2016, accounting for nearly one in 10 deaths, according to the study, published Thursday in the journal The Lancet.
For all ages, alcohol was associated with 2.8 million deaths that year.
Those deaths include alcohol-related cancer and cardiovascular diseases, infectious diseases such as tuberculosis, intentional injury such as violence and self-harm, and traffic accidents and other unintentional injuries such as drowning and fires.
See detailed report on
https://edition.cnn.com/2018/08/23/healt...1535112607
finiesta


Rising Elite


Posts: 55
Threads: 5
Joined: Feb 2017
Reputation: 0
I had no idea Denmark loved their alcohol so much.
CharlieHarper


More bots. -> More sleep. ;-)


Posts: 3,303
Threads: 285
Joined: Jan 2017
Reputation: 300
Achievements:


---
.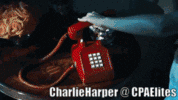 Automate your daily work with Bots!
Then you'll have more time to sleep. ;-)
IAmCPAKing


Upcoming Elite


Posts: 302
Threads: 33
Joined: Feb 2017
Reputation: 24
Achievements:


I thought this was overwhelmingly obvious
DrKent


Turn your wounds into wisdom.


CONTESTANT
Posts: 2,090
Threads: 36
Joined: Jul 2013
Reputation: 303
Achievements:


I totally disagree with this!
I'm not an alcohol fan at all, but I have live example of my grandparents which they lived 95 years and 87 years. Whole their life once a day they drink homemade brandy with coffee. They never got drunk, they always told me its for blood circulation and that's it. FOR ME, amount of alcohol is the key. If you drink it so much, then there is the risk. If you have one drink in 2/3 days nothing bad is going to happen if you don't have any chronic disease like diabetes, etc..
Same like food. There is no "bad" food.. Thing is that some of the food is ok if you eat it once in a week/month and ofc quantity of that food. Take care and enjoy in life. Those are my 2 cents.
r00t3d


Upcoming Elite


Posts: 174
Threads: 10
Joined: Feb 2017
Reputation: 0
Achievements:


Yeah well, people don't drink booze to be healthy.
Ishraa


Upcoming Elite


Posts: 158
Threads: 11
Joined: Feb 2017
Reputation: 6
Achievements:


I don't care I still enjoy a nice glass of whiskey.
midastou4


Upcoming Elite


Posts: 175
Threads: 12
Joined: Feb 2017
Reputation: 12
Achievements:


This is the kind of science I'll choose to ignore.
cohzynes


Upcoming Elite


Posts: 181
Threads: 4
Joined: Oct 2016
Reputation: 0
Achievements:


it's good for my mental health though