New iPhone Password Bypass Bug Let Anyone Access to Private Photos
lingapalm


Rising Elite


Posts: 72
Threads: 5
Joined: Feb 2017
Reputation: 0
Recently, a Spanish amateur security researcher, Jose Rodriguez discovered a nasty bug in Apple's iOS 12 that lets anyone bypass iPhone's passcode and gives physical access to private photos. The Bug also works on Apple's latest iOS 12.0.1
Prior to this new vulnerability, a similar bug was also found on iOS 12 and that let attackers have access to an iPhone and see all the contacts and photos. However, the bug was fixed by Apple last week in its iOS 12.0.1 update release. And talking about this new bug, it still works perfectly on iOS 12.0.1.
According to Rodriguez, iPhone users are advised to disable access to Siri when your phone is locked to be on the safer side. And to do that, just head to 'Settings' and then 'Touch ID & Passcode'.
This latest bug doesn't need much of an effort to exploit. With some basic steps, anyone can gain access to your private photos on the phone.
https://thesiliconreview.com/2018/10/iph...to-photos/
don651


Rising Elite


Posts: 76
Threads: 4
Joined: Feb 2017
Reputation: 0
Damn! I thought iPhone is secure.
paradise21


Rising Elite


Posts: 67
Threads: 7
Joined: Feb 2017
Reputation: 0
Sounds good! Time to switch to android !
CharlieHarper


More bots. -> More sleep. ;-)


Posts: 3,008
Threads: 261
Joined: Jan 2017
Reputation: 283
Achievements:


---
.
You should better deliver the things you have guaranteed and signed for, Mister!

Or do you want the situation to escalate totally?
"Money is

not

everything in life!"
(famous quote)
---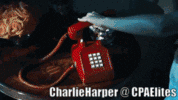 Automate your daily work with Bots!
Then you'll have more time to sleep. ;-)
siyaram


Rising Elite


Posts: 63
Threads: 3
Joined: Feb 2017
Reputation: -6
There are plenty of hidden photo folders apps on the App Store. Better to use them.
kochikame


Rising Elite


Posts: 61
Threads: 9
Joined: Feb 2017
Reputation: 0
Kudos to the guy who reported it
iBrobot


Upcoming Elite


Posts: 469
Threads: 20
Joined: Oct 2016
Reputation: 18
Achievements:


The steps were so much easy to exploit.