New here not in CPA/IM ;)
Lone Wolf


New Elite


Posts: 37
Threads: 9
Joined: Feb 2018
Reputation: 0
(2018-03-01, 02:53 PM)

CharlieHarper Wrote: Problem solved: https://www.cpaelites.com/Thread-Please-...our-shares
If you say so. A lot of shares will not be on this site then, you ever split a 16 gb in 500mb parts and then upload them individually to VT?
But cool, at least I tried.
Share This Thread :

CharlieHarper


More bots. -> More sleep. ;-)


Posts: 1,920
Threads: 41
Joined: Jan 2017
Reputation: 200


Achievements:


---
.
Please support the CPAElites staff and use the "Report" button in case of bad content or rule violations.
---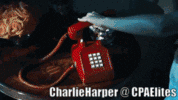 Automate your daily work with Bots!
Then you'll have more time to sleep. ;-)
Lone Wolf


New Elite


Posts: 37
Threads: 9
Joined: Feb 2018
Reputation: 0
John_Wick


Super Addicted Elite


Posts: 1,102
Threads: 41
Joined: Mar 2013
Reputation: 207


Achievements:


(2018-03-09, 11:39 PM)

Lone Wolf Wrote:

Verilog

 gheghe you guys are a trip :) You stated


Quote:Lone Wolf Please share the avatar URL below or via PM.


How am I suppose to do that if the thread is closed and I can't send any PM's

Link 1
Link 2 just some random image to test with
Ah, I didn't knew thread is closed.
I will check this week :)