New Member Here
edgardojs


New Elite


Posts: 2
Threads: 1
Joined: May 2019
Reputation: 0
Hello Y'all,

I'm a new member trying to earn some cash with CPA methods. I already have a cpagrip that is connected to a google drive file and applied to CPABuild and was denied.

I joined the forum to search how to join CPAs without getting denied. Do I need a landing page? What are the main reasons for denial?

Please kindly respond, as I am eager to learn more about CPA and content locking.

Thank You,

Edgardo
CharlieHarper


More bots. -> More sleep. ;-)


Posts: 3,286
Threads: 284
Joined: Jan 2017
Reputation: 300
Achievements:


Welcome to CPAElites!
(2019-05-27, 05:50 PM)

edgardojs Wrote: applied to CPABuild and was denied.

I joined the forum to search how to join CPAs without getting denied. Do I need a landing page? What are the main reasons for denial?
Mentioning @
Jay_CPABuild
here for him to get notified about your issue.
---
.
CPAElites Essentials (2020)
is coming:
Click /here/ to read more!
Click /here/ to follow discussions, feedbacks and ideas!
---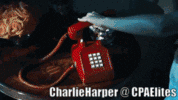 Automate your daily work with Bots!
Then you'll have more time to sleep. ;-)
edgardojs


New Elite


Posts: 2
Threads: 1
Joined: May 2019
Reputation: 0
@
Jay_CPABuild
I was denied by CPABuild. What can be done about it. I've heard a lot of good things from you and would like to start and build my website with your CPA offers. I am kind of new to CPA but do own web domains and ready to start marketing.
Let me know what happened and why was I denied.
Thanks,
Edgardo
Jay_CPABuild


Upcoming Elite


Posts: 192
Threads: 9
Joined: Sep 2013
Reputation: 30
Achievements:


Hi Edgardo. Can you add me on Skype and drop me a message on there, including the email address that you registered with. Then I can look in to the reason why your application was declined. My Skype ID is jay.cpabuild
xHustlerx


New Elite


Posts: 22
Threads: 2
Joined: Feb 2019
Reputation: 0
Achievements:


Nice to meet you and good luck here!