My journey to hit atleast 5$ a day
voidbc


New Elite


Posts: 8
Threads: 2
Joined: May 2017
Reputation: 0
hey guys !! i'm starting this journey to motivate my self and other new members that came to play the IM game !!
anyway i'm from a small country in africa and have 25 years old and umployed and a nicotine addected.. 'i'm happy and positive because i can't work on shitly work that can't even save some income for a holiday' i hate my country tbh lol
long story short in i'm actually work with ogads to achieve my first 50$ and it will be my first income lol
and wanna work hard to do something but still didnt find any method work for me except IG+CPI method !!
i have 3 accounts on IG runing it manually because i can't effort to buy a bot to automate it or grow my IG accounts with proxies !! but still fighting to reach my goal !!
my current income is 0 for to day !! also didnt achieve any convert 3 days from now !!
anyway i'll update my income everyday to share with you my progress :DDD
my current income :
happy earning for you all brothers :)
Share This Thread :

Good luck buddy, can't see that img
Good luck. CPA is sometimes hard to do but keep it up...
---
mcdonald25


New Elite


Posts: 44
Threads: 3
Joined: Feb 2017
Reputation: 0
Wish you all the best, Work hard and scale it up :)
Wish you all the best, Hope you do well!
CharlieHarper


More bots. -> More sleep. ;-)


Posts: 2,362
Threads: 53
Joined: Jan 2017
Reputation: 225


Achievements:


I edited your posting to enable the visibility of your image.
---
.
Please check my latest thread: https://www.cpaelites.com/Thread-Snapchat-Q-A
---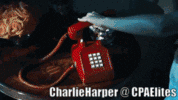 Automate your daily work with Bots!
Then you'll have more time to sleep. ;-)
voidbc


New Elite


Posts: 8
Threads: 2
Joined: May 2017
Reputation: 0
Update : 2
https://imgur.com/C9fJH2i
It's my best earning this week i'm really glad and happy
anyway i added 2 other accounts and warmed them up , and my total account are 5 now
i dunno if it safe or not but i wanna increase my earning
stephanie12


Upcoming Elite


Posts: 156
Threads: 3
Joined: Feb 2017
Reputation: 0


Achievements:


Wish you good luck for your journey.
Good luck with your journey, just do not give up