My Old CPA Websites
Temzmet


Caveman with katana


Posts: 95
Threads: 10
Joined: Aug 2014
Reputation: 13
I decided to invest into different field and focus on automating it, therefore I'm selling my old CPA websites, which are still generating monthly income.
In total there are 5 websites. All of them are BH niches and receive traffic from SEO only, a little bit still from YouTube. They are 2-3 years old and made $1.8k this year so far ($750 in February till this day). They are all using content lockers from one of the major networks here and generate 1.2k-1.5k unique visitors/day.
PM only those, who are truly interested and know what they are doing. For real interested ones, I'll provide all the traffic/income reports and whatever else you need.
Here a little screen of current traffic screenshot.
Share This Thread :

ElitesHelper


Elites Information Bot


Posts: 462
Threads: 3
Joined: Jan 2017
Reputation: 74
Achievements:


IMPORTANT:

Sellers are encouraged to provide reviews on sales threads. Buyers are also encouraged to first ask sellers questions before purchasing any services/products.



Bozzie


New Elite


Posts: 39
Threads: 0
Joined: Sep 2015
Reputation: 0
I'm interested in CPA related websites. But it depends on the price you ask for the websites.
VanjaBrat


New Elite


Posts: 26
Threads: 1
Joined: Jan 2018
Reputation: 0
Do you sell all 5 together or I can buy one?

Can you send me PM with more details?

Best regards
Vanja
Raman saab


Premium advisor


Posts: 177
Threads: 28
Joined: Nov 2013
Reputation: 27
Achievements:


want to buy, but please tell the price
---
Learning And Earning
gh0strider


New Elite


Posts: 28
Threads: 0
Joined: Nov 2016
Reputation: 6
Hi, This looks like an interesting deal. Kindly send me the details and the pricing. Thanks
tiojr


Upcoming Elite


Posts: 155
Threads: 5
Joined: Apr 2015
Reputation: 10
Achievements:


CharlieHarper


More bots. -> More sleep. ;-)


Posts: 2,420
Threads: 56
Joined: Jan 2017
Reputation: 225
Achievements:


Notice:

Please be aware of this CPAElites rule, to protect buyers:

Code:
7. Selling of domains/websites require proof of ownership, this can be done by uploading a .txt with your Elites username into the root and then placing it into the sales thread.
Source:
https://www.cpaelites.com/misc.php?action=help&hid=13
---
.
Please check my latest thread: https://www.cpaelites.com/Thread-Snapchat-Q-A
---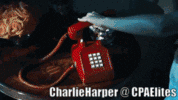 Automate your daily work with Bots!
Then you'll have more time to sleep. ;-)
Temzmet


Caveman with katana


Posts: 95
Threads: 10
Joined: Aug 2014
Reputation: 13
All PMs sent.
CharlieHarper
, thanks for the notice. I'll be providing all the needed proof for the people really interested in this.
Rapisto34


Learn...Earn...Repeat


Posts: 218
Threads: 22
Joined: May 2013
Reputation: 18
Achievements:


Looks like a good deal. Kindly PM me the details. Just wondering, can I get one out of the 5, or getting all of the 5 is the only option?