Method to make $5K per month from Facebook
NeonAffiliate


Upcoming Elite


Posts: 133
Threads: 22
Joined: Apr 2016
Reputation: -6


Achievements:


Hi,
This method is about Facebook Instant Articles, it can make a good amount of money if everything can be done in the correct way.
Facebook is one of the biggest platforms to earn huge money. Day by Day it's increasing.
For this method, you have to need a website. Step by Step I provide full info. My website monetizes with facebook "instant articles."
I run a simple website made by WordPress. Site host on good quality hosting. I have used 50GB shared hosting for my site.
You have to Need –
- Website
- Need 50 Post before applying Monetization.
- Facebook Page
- Share all 50 posts on the Facebook page.
Topics/Niches:
- Target your Country Local Trending News
- Target only Trending Sports News
- Evergreen Niches (Health, Business, Foods, etc.)
I have selected Trending News and Trending Sports. It's working me generate smart money.
I copied articles from local sites and gave them source and free backlinks.
You can be testing with copy articles and give main site source below on post.
If Facebook brings updates new terms for copy articles.
Don't worry; It will be working -
- Firstly, you select an article and re-write it on WORDAI.
- Post on your site and give source main article.
Monetization Method: -
- Monetize website with Facebook Instant Articles.
Facebook Instant Article Links - instantarticle.FB .com
- It's an easy step to apply. Search on YouTube "how apply Facebook instant articles."
- You see many of videos for applying process.
After getting monetization, you need to how can increase your earnings.
1. I run almost $100 Ads on a Facebook page to get 20K+ real Likes. And every day I spend $2 to increase likes continuously.
2. I post high engaging trend article in my site.
3. Share articles on your Facebook page via Instant Articles.
4. I also post every day in FB Page some tricky images, videos & posts for more engaging my page. From – Reddit viral, imgur viral images, or follow your local viral FB Pages posts to collect viral content.
5. I have a 250k+ real likes page, and I shared there our local topics.
6. More visitor = more income. If you generate more visitor, you can earn more money from here.
Many people banking hard with this method, so thought to share it with the elite members.
Edit: shared from B-H-W :)
Share This Thread :

DanaCr


Upcoming Elite


Posts: 211
Threads: 8
Joined: Feb 2017
Reputation: 0


Achievements:


Souds good! Thank you so much for sharing the method :)
spAb0k


Rising Elite


Posts: 58
Threads: 1
Joined: Jun 2013
Reputation: 12
Thanks, this is a white hat method
flash_drive


I'm BACK!


Posts: 119
Threads: 17
Joined: Jun 2016
Reputation: 0


Achievements:


Thank you for the guide mate :)
blackbrut


New Elite


Posts: 31
Threads: 1
Joined: Feb 2017
Reputation: 6


Achievements:


I already saw this exact thread on another forum, you could at least put the source of the method.
Good method mate, thanks for the share.
CharlieHarper


More bots. -> More sleep. ;-)


Posts: 2,229
Threads: 50
Joined: Jan 2017
Reputation: 219


Achievements:


(2018-09-12, 10:55 AM)

blackbrut Wrote: I already saw this exact thread on another forum, you could at least put the source of the method.
+1 regarding this. I PM'ed
NeonAffiliate
already 3 hours ago.
But please don't use the complete URL as a source here. :-)
---
.
Please support the CPAElites staff and use the "Report" button in case of bad content or rule violations.
---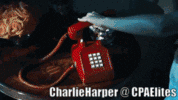 Automate your daily work with Bots!
Then you'll have more time to sleep. ;-)