Merry christmas CPAElites fellows
CharlieHarper


More bots. -> More sleep. ;-)


Posts: 3,286
Threads: 284
Joined: Jan 2017
Reputation: 300
Achievements:


Merry christmas dear CPAElites fellows!


The year 2019 - especially the part starting mid of April 2019 - was pure stress to all of us. Some people at the new CPAElites owner company almost went crazy due to the "H*wkE*e missing material case". ;-)

Now it's time to relax, meet your family and friends, have a some fun, and celebrate christmas. Or however you may call it at your country: "holidays", "clubbing", ... ;-)


- The new CPAElites owner company will take some final decisions about the pending membership upgrades and network listings in January 2020. At least I will try to make them to decide then finally.
- The "CPAElites 2020" roadmap regarding CPAElites 2.0 will also be released around the 7th of January 2020.
- An additional CPAElites forum section with a few subforums will also follow in January 2020, together with a free offer for long term upgraded CPAElites members.
- So stay tuned!


Some special greetings to my 2 haters and their campaigns with fake users ("Charlie Harper is a scammer!"):



:p
---
.
CPAElites Essentials (2020)
is coming:
Click /here/ to read more!
Click /here/ to follow discussions, feedbacks and ideas!
---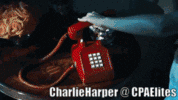 Automate your daily work with Bots!
Then you'll have more time to sleep. ;-)
DrKent


Turn your wounds into wisdom.


CONTESTANT
Posts: 2,084
Threads: 36
Joined: Jul 2013
Reputation: 303
Achievements:


Merry Christmas Elites! Happy holidays

!