MaxBounty Rejected My Application for no reason (Kate Ardidon Manager)
MakeMoneyCPA


New Elite


Posts: 21
Threads: 9
Joined: Apr 2016
Reputation: 0
Achievements:


Hello! @MaxBountyAdam @SteveMaxBounty @MaxBountyJoe
I applied to MaxBounty as a publisher my affiliate ID is: 542687
my application is rejected for no reason please see this
http://prntscr.com/v336zm
I try to contact my Affiliate Manager
Kate Ardidon
but when I try to call her my call is transferred to voice mail then I try to add on Skype: live:kateamaxbounty but this id is not found on skype
I don't know why my application is rejected?
I m working with 2 CPA Networks.
OGads
and
CPAbuild
I made $100k
Latest payment proof:
http://prntscr.com/v33krq
K
ate Ardidon
I already  sent you an email with all the detail of my Affiliate Manager's contact detail and payment Proof so you can verify
guys what should I do how can get the approval?
CharlieHarper


More bots. -> More sleep. ;-)


Posts: 3,304
Threads: 285
Joined: Jan 2017
Reputation: 300
Achievements:


Thread moved out of the network listing section.
---
.

16th of November 2020
Attention! I'm currently injured and under heavy medication (13 different pills per day, some up to 4 times per day) incl. opioids/morphine (600 mg/day, maximum allowed dose). So please expect some delays (days) if you contact me. If possible, please contact me at Discord. I'm sorry about any inconvenience. (4th of January 2021)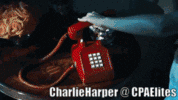 Automate your daily work with Bots!
Then you'll have more time to sleep. ;-)