Looking for twitter accounts with BIG FOLLOWINGS
1337x1337x


New Elite


Posts: 1
Threads: 1
Joined: Aug 2018
Reputation: 0
I'm looking for Twitter accounts with 30k+ Followers (REAL), to help push my content and make things go "Viral" on my pages. Willing to pay for verified service, PM ME
Share This Thread :

CharlieHarper


More bots. -> More sleep. ;-)


Posts: 2,245
Threads: 50
Joined: Jan 2017
Reputation: 219


Achievements:


(2018-08-06, 02:58 AM)

1337x1337x Wrote: I'm looking for Twitter accounts with 30k+ Followers (REAL), to help push my content and make things go "Viral" on my pages. Willing to pay for verified service, PM ME
Thread moved to the correct forum section... :-/
---
.
Please check my latest thread: https://www.cpaelites.com/Thread-Snapchat-Q-A
---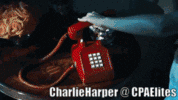 Automate your daily work with Bots!
Then you'll have more time to sleep. ;-)
Related Threads
Thread
Author
Replies
Views
Last Post
Looking For Projects, Bots, SAAS, Sites, Know How, Various Software Unlimited budget!
dbs00
38
3,612
2019-02-18, 01:40 AM
Last Post: dbs00
Looking for youtube comment bot !
GrowMoreBeard
2
133
2019-02-16, 02:45 PM
Last Post: YTComments
Looking for someone to create a Youtube video.
mikederoo
1
206
2019-02-15, 10:26 AM
Last Post: GrowMoreBeard
Looking for private SMM Panel
martek
7
712
2019-02-05, 07:19 PM
Last Post: martek
[WTB] 163.com email accounts
libre
2
284
2019-02-01, 05:08 AM
Last Post: SocialVerifier