Looking for US and Hungarian SIM cards
affmarketer101


Active Elite


Posts: 522
Threads: 10
Joined: Mar 2018
Reputation: 7
Achievements:


I am in need of 20 Hungarian and 10 US Sim cards. They have to be real Sim cards.

If anyone in US and Hungary can help me do that, please pm me with the costs.

Thanks,
Share This Thread :

CharlieHarper


More bots. -> More sleep. ;-)


Posts: 2,420
Threads: 56
Joined: Jan 2017
Reputation: 225
Achievements:


---
.
Please check my latest thread: https://www.cpaelites.com/Thread-Snapchat-Q-A
---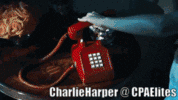 Automate your daily work with Bots!
Then you'll have more time to sleep. ;-)
Related Threads
Thread
Author
Replies
Views
Last Post
Looking for AGED YT Accounts with Uploads! Stock Buyer !!!
Ethereum
0
68
2019-04-17, 06:09 PM
Last Post: Ethereum
Looking for SMS Chat Bot
CPA_Mastermind
1
107
2019-04-16, 06:56 PM
Last Post: CharlieHarper
Looking For Projects, Bots, SAAS, Sites, Know How, Various Software Unlimited budget!
dbs00
57
5,384
2019-04-12, 01:07 AM
Last Post: dbs00
Looking for aged YT accs
FrenchCo
3
215
2019-03-24, 05:53 PM
Last Post: FrenchCo
Looking for Simplified Dropshipping Theme.zip
watiki
1
167
2019-03-18, 02:28 PM
Last Post: CharlieHarper