Looking for Facebook ads account to buy
sc4545123


New Elite


Posts: 1
Threads: 1
Joined: Jan 2019
Reputation: 0
Share This Thread :

ashpaul


Rising Elite


Posts: 78
Threads: 0
Joined: Sep 2017
Reputation: 0
Try posting this in marketplace section
CharlieHarper


More bots. -> More sleep. ;-)


Posts: 2,376
Threads: 54
Joined: Jan 2017
Reputation: 225


Achievements:


Thread moved to the "Want to buy" section.

Please check the list of available sections and the CPAElites rules, before you create your next thread.
---
.
Please check my latest thread: https://www.cpaelites.com/Thread-Snapchat-Q-A
---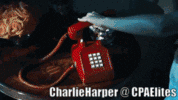 Automate your daily work with Bots!
Then you'll have more time to sleep. ;-)
Related Threads
Thread
Author
Replies
Views
Last Post
Looking for aged YT accs
FrenchCo
1
41

11 hours ago


Last Post: CharlieHarper
Looking For Projects, Bots, SAAS, Sites, Know How, Various Software Unlimited budget!
dbs00
49
4,705
2019-03-22, 07:17 AM
Last Post: dbs00
Looking for Simplified Dropshipping Theme.zip
watiki
1
76
2019-03-18, 02:28 PM
Last Post: CharlieHarper
[WTB] US Facebook Comments
PR Opp
1
82
2019-03-15, 05:44 AM
Last Post: CharlieHarper
[WTB] US Facebook AGED Accounts
harag27
2
508
2019-03-13, 01:51 PM
Last Post: SocialVerifier