Looking for English Voiceover
2017-10-03, 08:12 PM,
(This post was last modified: 2017-11-29, 09:10 PM by euforio.)
euforio


Upcoming Elite


Posts: 437
Threads: 6
Joined: Sep 2015
Reputation: 85
Thanks Given: 258
Thanks Received: 182
Achievements:


Hi

I have some project actually who need to be translated in german italian and portuguese. I also search some people who can do voiceover for these language

I'm ready to pay a good amount of money for this work

PM me for more informations
CharlieHarper


More bots. -> More sleep. ;-)


Posts: 422
Threads: 5
Joined: Jan 2017
Reputation: 52
Thanks Given: 45
Thanks Received: 506
Achievements:


I sent you a PM (native German).
---
.
My latest thread:
3 to 5 Million US$ revenue
->
https://www.cpaelites.com/Thread-3-to-5-...US-revenue
---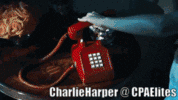 Automate your daily work with Bots!
Then you'll have more time to sleep. ;-)
euforio


Upcoming Elite


Posts: 437
Threads: 6
Joined: Sep 2015
Reputation: 85
Thanks Given: 258
Thanks Received: 182
Achievements:


euforio


Upcoming Elite


Posts: 437
Threads: 6
Joined: Sep 2015
Reputation: 85
Thanks Given: 258
Thanks Received: 182
Achievements:


Up i still need Italian translation/voiceover , Portuguese translation/Voiceover and English voiceover
MrQQ


Upcoming Elite


Posts: 105
Threads: 1
Joined: Jul 2013
Reputation: 0
Thanks Given: 478
Thanks Received: 95
Achievements:


I would also be available for the german translation. (Also native)
euforio


Upcoming Elite


Posts: 437
Threads: 6
Joined: Sep 2015
Reputation: 85
Thanks Given: 258
Thanks Received: 182
Achievements:


Mix2003_2012


Active Elite


Posts: 730
Threads: 104
Joined: Jan 2014
Reputation: 12
Thanks Given: 699
Thanks Received: 56
Achievements:


I can do italian translation (no voiceover, only text)
euforio


Upcoming Elite


Posts: 437
Threads: 6
Joined: Sep 2015
Reputation: 85
Thanks Given: 258
Thanks Received: 182
Achievements:


euforio


Upcoming Elite


Posts: 437
Threads: 6
Joined: Sep 2015
Reputation: 85
Thanks Given: 258
Thanks Received: 182
Achievements:


Hi

I need someone for English voiceover . PM me if you are interested
euforio


Upcoming Elite


Posts: 437
Threads: 6
Joined: Sep 2015
Reputation: 85
Thanks Given: 258
Thanks Received: 182
Achievements:


Up still need english voiceover